Five Reasons Why You Should Buy New Glasses | Vlookoptical™
Getting rid of old pair of glasses can be tough, especially if it is a pair that you love so much. Glasses are often more than an accessory. They can become a part of you and represent your style and personality. In many cases, it is your signature. Although it may be difficult to let your pair of eyewear go, it is something you have to do at some point.
If you do not see any reason you should buy a new pair of glasses, this post offers you the top five reasons why you should get new glasses. Of course, you may be too busy to go through the stress of shopping for eyeglasses in-store. That is why the online platform is at your fingertips.
You can explore a variety of designs, styles, and colors at VlookGlasses. Whatever is your face shape and preference, you can find the perfect choice on this platform. So, let us look at the five reasons why you should buy new glasses.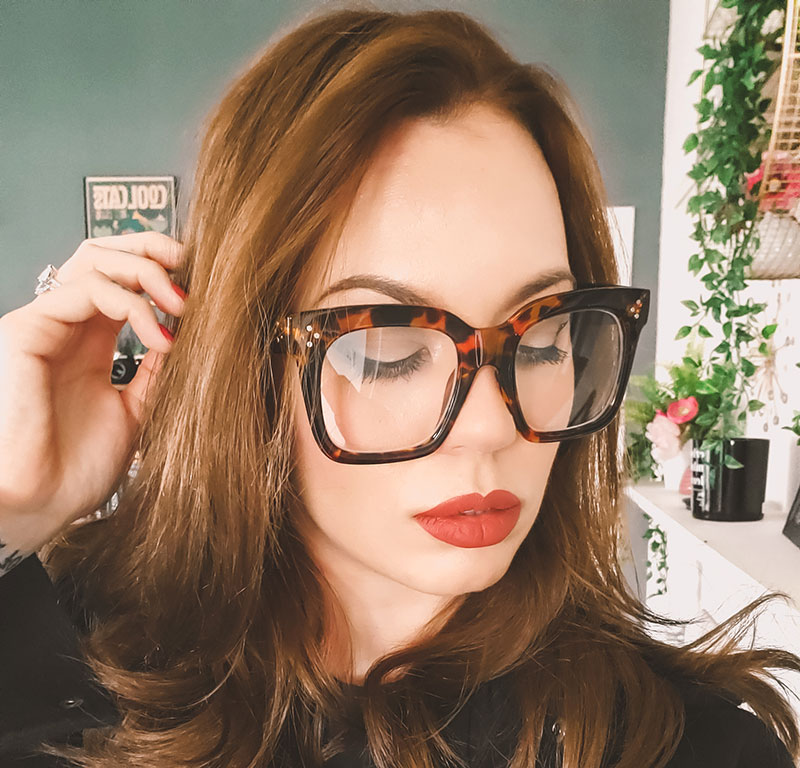 They Improve Your Sight
If you have been using a pair of glasses for a while, it begins to suffer wear and tear. No matter how durable it is, it gets to point that it begins to lose its efficiency. Of course, it may be your favorite pair of eyewear and the prescription may still be working quite well. However, the health of your eyes is more important.
This is why it is highly recommended that you go for regular eye exams. The eye examination is more than an avenue to get a new prescription. It helps to quickly detect chronic systemic diseases early. With an eye exam, you get an updated prescription that will improve your site.
With this, you will need a new pair of eyeglasses for the new prescription. The great part is that you can explore a variety of designs and styles of modern and stylish prescription glasses at VlookGlasses, including Victory, Chinchilla, Lois, and Callis, among others. They all come in a variety of colors.
They Promote Eye Health
New and contemporary prescription glasses offer eye protection and clearer sight. When other features are included, such as Anti-Reflective, Scratch-Resistant, and UV Protective coatings, your eyes are more protected. For instance, the glare from the TV screens and computers, UV rays, and debris can all cause damages to eye health.
However, with a new pair of prescription glasses with added features that protect against this, you would not have to worry about all these. Of course, you do not have to give up on your styles to get these added features. You can choose stylish and contemporary eyewear from VlookGlasses. Some options you can explore include Ring, Lily, Wave, Mole, and Event, among a plethora of other designs.
The Shape Your Face and Highlight your Eyes
Just because it is a prescription eyeglass does not mean it has to be boring or classless. When you need to upgrade your wardrobe, your eyewear should be part of the upgrade. Having the right frame can significantly flatter and highlight your face shape while bringing focus to your eyes and less on your unflattering features.
The first thing is to identify your face shape. When this has been sorted, you can explore a variety of frame designs and styles that will compliment your face shape and make you stand out from the crowd. For instance, if you have a square face shape, a rounded frame will help to soften the angular lines of your face and make you look youthful and classy.
Some amazing options of eyeglasses that will flatter your face shape include Michel, Arlene, Arthur, and Esme, among others. Make sure you establish your face shape before you shop for a new pair of eyewear. Whatever kind of face shape you have, you can be sure to find the right frame on VlookGlasses.
They are the Ultimate Style Accessory
The first thing that people will likely notice in your appearance is your pair of eyewear. This means that before they notice your bracelet, rings, wristwatch, and other accessories, your glass frames would be the first point of contact. So, why would you want to stick to old pairs when you can take your fashion a notch higher?
With a wide range of shapes, patterns, and colors to choose from, you can never be short of ideas on how to upgrade your fashion accessories. It is time to ditch your old pairs of eyewear and switch to new and more contemporary designs because glasses are undoubtedly the ultimate style accessory to complete your fashion statement.
Check out a variety of options on VlookGlasses and you can shop right away and get your order delivered to your doorsteps. Some stylish and colorful pieces you would find on the platform include Evere, Apollo, Fiona, Eva, and Lady, among others.
You are looking for Prescription Sunglasses
It may interest you to know that your prescription eyewear does not have to be clear and crystal. You can also have a pair of prescription sunglasses. All you have to do is add a tint of brown or gray and you can have a prescription eyeglass that is not only functional but also aesthetic. If you do not need any corrective lenses, you can settle for frames that function as sunglasses.
With this, you can have a pair of glasses that offer 100% UV protection against the glare of the sun, computer, and TV screen. You can shop for the best pieces on VlookGlasses. Some exquisite options of prescription glasses that you can find on VlookGlasses include S. Hector, S. Fiona, S. Shiny, Duncan, Blackpink, Agate, Marilian, and Gypsy Girl.
Conclusion of Five Reasons Why You Should Buy New Glasses
This post looks at five reasons why you should buy new glasses. Whether it is a pair of prescription glasses or just for fashion statements, you can find a wide variety of contemporary and stylish eyeglasses at VlookGlasses.
Remember; eyeglasses are not just for eye protection. They are an important accessory for any style of dressing. We are sure you are convinced that it is time to upgrade your accessories and add a couple of new glasses to your collection. VlookGlasses has everything you need.