Finding Eyeglass Frames For Over 50-Year-Old Women | Vlookoptical™
Thankfully, the perception of eyeglasses has changed. Gone are the days when you are perceived as an old lady when you wear a pair of glasses. Today, eyewear has become a huge fashion accessory. Unlike before, older people opt for glasses than they do contact lenses in today's fashion world. The reason for this is simple.
The tide has changed and with numerous trendy and stylish frames out there, you can wear your glasses, whether prescription or not with pride and elegance. Of course, there are many considerations when choosing eyeglass frames for over 50-year-old women.
With the right frame, you can take off some years from your look, which means that you can look younger, confident, and more beautiful. So, how can you find the perfect eyeglass frame that flatters your face? Let us check out the answers in this post.
Tip 1: Consider Colors of Glasses
Eyeglasses can be the best fashion accessory that will define your look if you choose right. The first thing to understand is that colors matter. You should always choose frames that complement your color. If you are not certain about the perfect color frames that would look great on you, think about the color of your favorite top. What color flatters you the most?
When you have an answer to this question, you have solved the issue of finding the right colors for your eyewear. Some nice frames you can find at VlookGlasses that come in exciting and bold colors include Crystal, Elen, Arthur, and Angelina.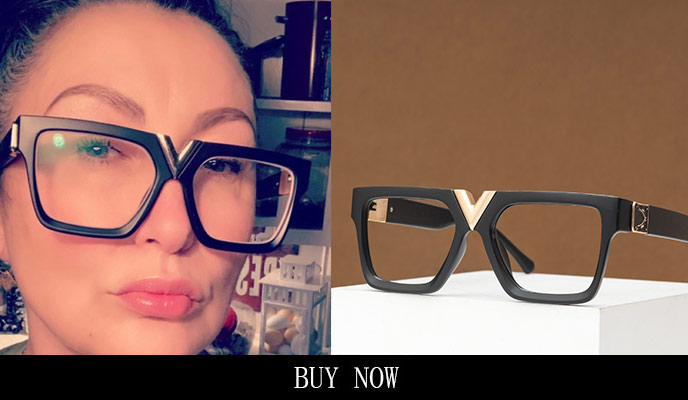 Is Black Glasses the Right Choice?
The fact is that you can never go wrong with a black frame. If you are unsure of the color that best flatters your color and you want to play safe, you can stick with black frames. It is a known fact that black frames are universal and flattering, irrespective of your coloring. The great part about black eyeglasses is that they come in different shapes, styles, and designs.
This means that regardless of the shape of your face and personality, you are sure to find the perfect black frame glasses that will suit you and transform your look. Some great choices of black frames that you can find on VlookGlasses at great prices include Esme, Mole, Wave, and Abby. These are trendy and sophisticated and they are sure to make you stand out anywhere.
Tip 2: Clear Frames are the Best Eyeglass Frames for Women Over 50
Truth be told, when many people start getting to age 50, they start to step down on loud fashion accessories. For this group of people, colorful and bold eyeglass frames may look out of place for them. If you are in this category, you can settle for clear frames. These pairs are very functional and funky at the same time and complement any outfit.
They are also a great choice if you do not want people to notice that you are wearing a pair of glasses because they blend with your face. They are subtle, versatile, and stylish all at once. So, whether you are wearing it to the boardroom, a girls' night out, or a formal event, clear frames would make you look chic and classy without revealing your true age.
They are also trendy and classy. Some varieties of clear eyeglass frames you can find at the VlookGlasses online store include Bridge, Norman, and Alva, among others.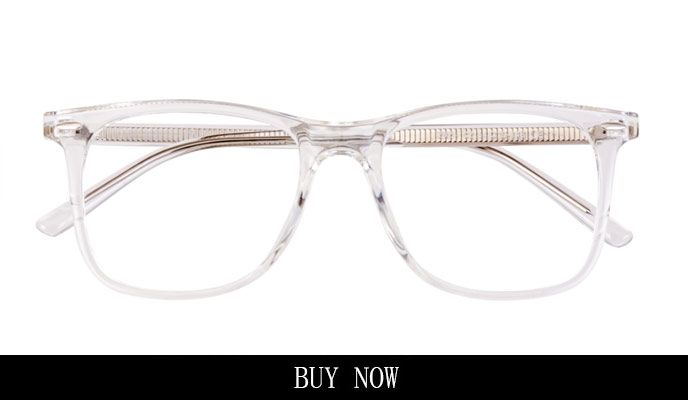 Tip 3: Don't Get the Blue Glasses Frames
Yes, we have talked about choosing the right color that suits your skin type but blue is not a choice. Blue frames are unflattering for older women, so it is recommended that you stay clear of them. The truth is that instead of making you look younger or even your age, they make you look older. So, even if blue is your favorite color, you should avoid it for your eyewear.
Instead of blue, you can consider other vibrant colors that will make you look youthful and young. Some of the great choices of colors you can consider are red frames, burgundies, and brown frames. VlookGlasses has amazing options that you can explore, including Wave, Angelina, Ella, Lady, Dora, and Heidi, among others. All these pairs come at great prices too.
Tip 4: Wear Cat-Eye Glasses to Become Fashionable
When it comes to trendy and classy eyeglasses, cat-eye has never disappointed. It is therefore not a surprise that it has remained a trend for years. Well, never assume that cat-eye is for the younger generation. Women over 50 can also spot this stylish design of eyewear. The best part is that they come in different materials, styles, and colors.
This means that irrespective of your preference, you are sure to find something unique and special for your personality. Some stylish pairs that VlookGlasses has to offer include Casey, Bennett, Matilda, Sophia, Carol, and Ceres, among a host of others.
They all come in different colors and designs and you are sure to find the perfect piece for you. Another interesting part of choosing cat-eye glasses is that they are versatile. They compliment any outfit and can be worn for any occasion.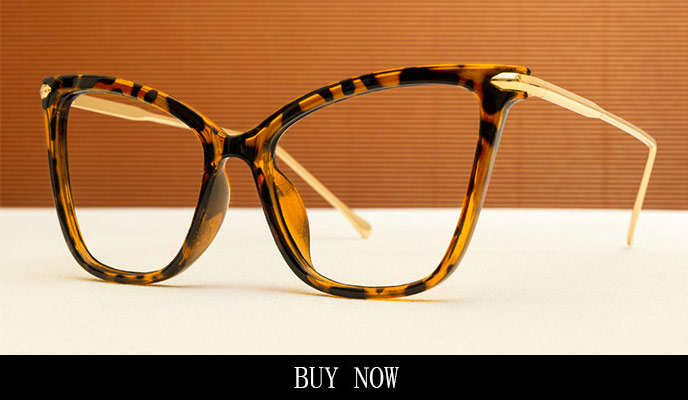 Final Thoughts of Finding Eyeglass Frames For Over 50-Year-Old
There are numerous options of eyeglasses that women over 50 years old can explore. With various designs, styles, shapes, and colors, you are sure to find the perfect one that fits you. This post looks at tips on how to find eyeglasses frames for over 50-year-old women, covering what to consider and what not to. In addition to the above, it is recommended that you ditch the chain.
Glasses with chains are undoubtedly convenient but they make you look older. So, if you want to get some years off your age to look more youthful, you should get rid of the chain and wear your eyeglasses in a classy and chic manner.
Finally, when next you are shopping for an eyeglass frame, consider getting the opinion of a friend. So, are you ready to shop for eyeglass frames that downplay your actual age? Check out the variety of designs and styles available at VlookGlasses.