Best Eyeglasses for Square Face Shape | Vlookoptical™
What Are The Best Eyeglasses For Square Faces?
Finding the perfect pair of eyeglasses for a square face shape would probably take hours at the optician's. It may take days if you are buying them online. And if you do not know your face shape, the entire process of finding the perfect pair would take months. Hence, before opting for eyeglasses identify your face shape. You must be wondering why is it important to determine your face shape. But learning what styles of sunglasses or eyeglasses go with your face can make the entire process easier and less time-consuming. Always remember whenever you buy the right pair of eyeglasses, it complements your natural features while enhancing your overall personality.
However, everyone deserves eyeglasses that flawlessly showcase their personality while giving them confidence. Hence, if you have a square face shape, round and oval glasses would add to your personality. Not just this, you can opt for stylish specs as well that gives you a bold and expressive look – both at the same time. Besides, there are numerous options available in the market and you might get confused while choosing the desired one. So, to make the entire process easier for you we have gathered some insightful information.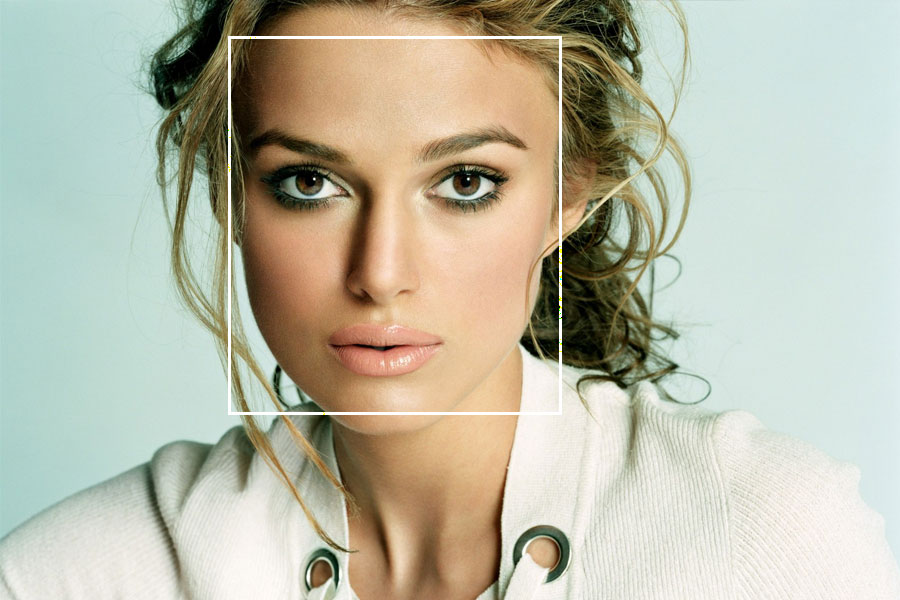 Let's dig in…
How to Identify Your Face Shape?
If you want to identify your face shape all you have to do is step in front of the mirror and check yourself out. While looking from the top you will see broad foreheads – wider from side to side. Unlike other faces, the cheeks are not placed higher but they remain in line with other feature on the face. If you still can't identify what is your face shape check out your jawline. People with square face shape has strong horizontal jawline. Does the entire description fit you? Then you are in luck.
1.Oval Glasses Frames for Square Face
Oval frames work best for square shape faces, it has flattered circles in the egg shape that perfectly hides the pointed features and angles of the face. There is no restriction for the size of the frame it can be medium-sized or oversized depending upon the structure. However, if the size of the face is bigger than small size oval frames, the eyeglasses would not look good. The reason behind this is that it only enhances the face broadness. But in case, if you bought the oval eyeglasses that are the rimless or half-rim style with little bigger glasses – it would definitely complement your facial features.
In simpler terms, a square face shape has bold features with a straight line from the forehead to the jaw. The oval glasses come in thinner and rounded frames that are a little wider from the side creating a natural and harmonious look on square faces. In addition, opt for frames that are proportional to the width and length of your face. Oval shaped glasses soften the sharp angles while adding balance. However, with a square face shape if you want to flatter the features, drive the attention away from the angles with coloured oval frames.
2.Round Glasses Frames for Square Face
The second option is to opt for round glasses as it is a great choice for any with a square-shaped. The curves of the frame ultimately provide you with a nice contrast to angular features. On top of this, round glasses are slightly wider from the sides or you can say that they are wider than the face structure hence it can easily add balanced contradictions to the face. With the shape, the material of the frames plays an essential role, if you think plastic frame would not look on you, buy thinner metal frames – they are better.
Besides, if you want to highlight the sophisticated side of your personality, round glasses frame should be your choice. Such frames inspire an aura of intelligence in you. Both men and women can wear round glasses. Rounded glasses do not have any angles or pointed in the frame, these specs look incredibly impressive and work perfectly in balancing the sharpness.
Wrapping It Up!!!
Having a square face shape is not a problem, the problem starts when you opt for the wrong pair of glasses. So, if you want to look bold and confident with a square face shape, buy oval and round eyeglasses. But, there are still points to bear in mind before making a selection for any eyewear. As glasses are an accessory, they are meant to balance your facial features. Oval and round glasses on square face shape will add contrast to the face.