Best Color Glasses For Warm Skin Tone  | Vlookoptical™
With the rise in individuals wearing eyeglasses, many people struggle to find what suits them. Anyone can wear eyeglasses. However, there are important factors that will determine their appearance besides getting the perfect fit. These factors include the shape of your face, eye color, hair color, and complexion.
After finding the right fit for your eyeglasses, it is important to ensure you pick the right one that matches the features on your face. Doing this can help save you a great deal of embarrassment and demotivation as you walk into a room.
Your skin is a powerful element when determining your complexion. That is why it is essential to take note of the color of your skin tone to ensure you get the right color eyeglasses frames for your style. Today, we take a look at the best color glasses that suit your skin tone.
Frames For Eyeglasses Depending On Your Skin Tone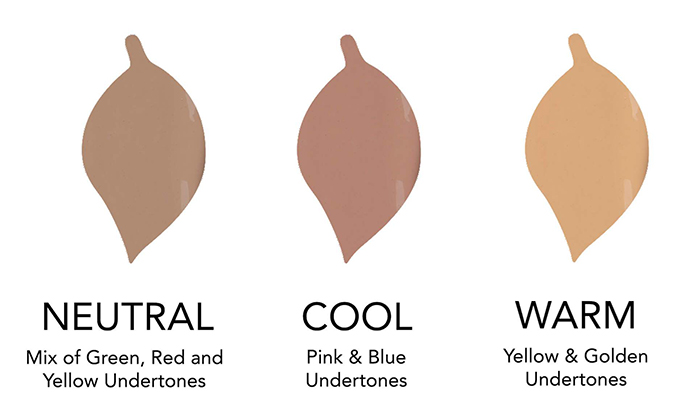 Once you establish your skin tone, then you can choose eyeglasses colors that complement the natural tone of your skin. Failure to do this may cause a clash with your eyeglasses and thus, you will be displeased with your purchase. The color you choose for your frame can also have an impact on your face shape. Therefore, it is ideal to go for colors that work side by side to give your complexion a spectacular appearance while remaining stylish. To understand your skin color better, we explain further what skin undertones are and the types available.
What are Skin Undertones?
Oftentimes, we dwell so much on skin tones that we forget other factors, particularly, skin undertones that can affect the choice of eyeglass color frame. Many people use these terms interchangeably, which should not be the case. A skin undertone refers to the color of your skin viewed from underneath its surface and determines the general hue. Skin tones are bound to change depending on various factors, such as seasons, whereas skin undertones remain constant.
As there are light and dark skin tones, undertones also come in three types. These types include warm, cool, and neutral undertones. Warm undertones are usually peachy or yellowy to golden. You might think that individuals in the warm undertone category have sallow skin. Cool undertones display bluish or pinkish hues within the skin. For neutral undertones, the hues are virtually the same color as the actual complexion.
Skin undertones play a huge role in determining the right color glasses frames. Therefore, the color you get for your frames should correspond with your undertones to ensure better results and satisfaction. Read on to find out more about skin undertones and the corresponding color frames for a better and effortless selection.
How to select Glasses Frame Colors Based on Your Skin Undertone
Once you get to this point, it means you fully understand the difference between skin tones (complexion) and undertones. The next step is to choose the right colors for your face.
Best Glasses for Warm-Toned skin
The warmer the skin undertone, the lighter the individual is. Going for frames with similar colors would be fashion suicide. The ideal color for glasses frame for warm skin tone would be darker choices, e.g., dark red glasses like our Emory and Mars for men and Abel and Nidaly for women. Honey-colored or olive frames are also ideal if you are looking to achieve a minimalist look. Lizzie or Lavender would make a perfect match for your warm skin tone.
Best Glasses for Cool-toned skin
Here, the skin portrays pinkish and blue undertones. Therefore, going for frame colors that will flatter your skin is ideally the best option. In this category, glasses frames with blues, pink, purples, greens, and magentas deliver the much-desired look. The colors compliment the cool undertones ensuring you make a bold statement while remaining outstanding. Vannessa, Gita, Christmas, Theodore, Emma, and Eva, among others, would be perfect. Don't go for yellowy greens or pure ambers because the colors tend to clash against cool-toned skin.
Best Glasses for Neutral-toned skin
With neutral skin undertones, you can barely notice the difference in complexions. That said, individuals in this category have an extensive array of color glasses to choose from. Here, going for a warm tortoise or brightly colored frames is most ideal. Rosalia and Earl make a perfect choice.
The best thing about neutral-toned skin is that you can rock different colors without causing a clash on the skin. Both dark and light colors pair well with their face including navy blue, black, bluish-green, reds, yellows, pinks, and so forth. Lark, on VlookGlasses together with Marble, Connie, Vida, and Bobby, to name a few, would be a perfect match for your neutral undertones.
Conclusion of Best Color Glasses For Warm Skin Tone
Now that you know the difference between skin tones and undertones, it becomes easier to style your eyeglasses with colors that complement your skin. There is nothing better than stepping out of the house and feeling confident about your overall look all day, thanks to the good choices you make with your eyewear. Here at VlookOptical, we feature an extensive selection of eyeglasses and different colors to boot. This ensures there is something for everyone. The glasses frames here are extremely discounted so that you don't break your bank while trying to change your look for the better.