What Glasses Look Good With A Big Nose | Vlookoptical™
Face shapes differ and one distinctive feature is the nose. Eyewear designers understand the importance of creating frames that complement the variety of physical features of face shapes. This means that you can always find the perfect style that suits your unique characteristics. When it comes to choosing eyeglasses, it is critical to consider the right balance.
Your pair of eyewear should give you confidence and comfort and at the same time complement your features. So, what are the best glasses that will look great with a big nose? How can you find the perfect frame that will suit your physical features?
This post will provide detailed answers to your questions. So, do you have a big nose? Are you looking for the type of eyewear that will suit your nose and complement your look? Read this post for an extensive guide.
The Best Glasses Shapes For Big Noses
Angular Frames Work Better With Big Noses
Frames are divided into two groups – angular and rounded. Angular frames are a great choice for big noses. They come in different lens shapes, including rectangular, square, and cat-eye. Why are angular frames better for big noses? It is pretty simple.
The sharper edges of these glasses complement larger noses because they remove attention from one angle of the face and make it less of a focal point. The great part is that angular eyewear frames come in a variety of stylish designs, which means you have a wide range of options to choose from.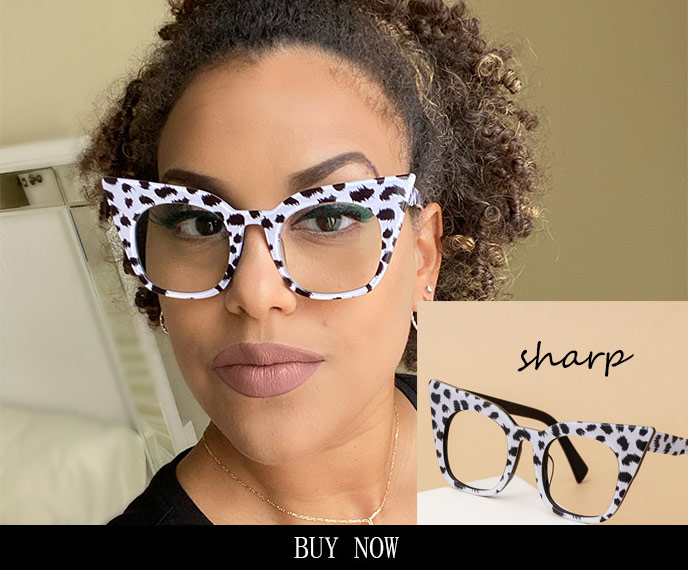 Avoid Round Frame Style
When it comes to round frame style, these pairs are oval or circular with soft edges. It is recommended that you avoid round frame styles if you have a large nose. Although this rounded frame shape will blend naturally with the curved lines of your facial features, it may heighten the strong lines of your large nose and make it more pronounced than other eyewear styles.
How to Choose Frame Size and Thickness for Big Noses
Now that we have established the type of frame to consider and the one to avoid for big noses, the next step is to know how to choose the appropriate frame size and thickness. Of course, you cannot simply pick any frame size with any thickness.
You have to consider the best options that will look good with your nose and face shape. This part of this guide looks at the steps to follow when it comes to choosing frame size and thickness for big noses. Let us get right into the details.
Bigger Noses and Oversize Frames
The first thing you must realize is that bigger noses handle bigger and more noticeable eyewear easily. It kind of swallows your face and takes the attention from your large features and focuses it instead on the eyeglasses. It is time to let go of all the lithe and small frames and embrace the hipster side and explore a wide variety of trendy oversized eyeglasses.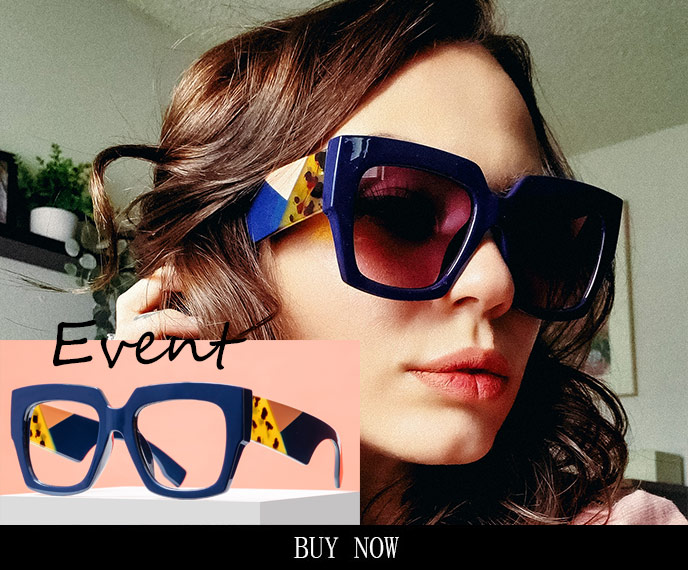 So, how do you recognize oversized frames? Like clothes and shoes, eyewear also uses standardized sizing. If you check the inner surface of most glasses, you will see the dimensions of the frame labeled on them. They are usually located in the temple.
You may see something like 54 20 185 (where 54 is the lens width, 20 is the bridge width, and 185 is the temple length). Choosing the right size will guarantee your stylish look and above all, your comfort and confidence about your look. Let us talk a little about the lens width and bridge width.
Lens Width: When you choose oversized frames, they help to make your facial structure look smaller than they are, including your nose. However, they should not be too large. Overly large frames will look too large and keep sliding down your nose. This means you would have to keep fiddling with the frame or constantly trying to push them back up.
Of course, this is not something anyone would want to deal with because it can be pretty annoying. Choose a frame that properly seats on your nose but with a lens and width that contrast enough with your nose and make it look smaller.
Bridge Width: This refers to the bridge width of the frame. Truth be told, it is the most important dimension when it comes to choosing an eyeglass in the context of the nose. An adult bridge width will vary from 16 to 24 mm.
The actual measurement will depend on the age, ethnicity, and gender of the adult. Eyeglasses manufacturers often make adult frames with the bridge width measuring about 20mm. Since the frame will rest on your upper maxilla and nasal bones, you should ensure that you choose a pair that fits your bridge size.
Irrespective of your lens and bridge width, you can be sure to find a wide variety of designs and styles on VlookGlasses. You will find hundreds of designs and styles that you can explore, including Esme, Event, Victory, Arlene, Clyde, and Knight, among others.
Thicker Eyeglasses for Big Noses
Apart from the frame size, the thickness of the frame also matters. Just as oversized pair works for big noses, so does oversized thickness works perfectly for them also. Thicker eyewear comes with the additional benefit of being sturdier and more durable compared to the lighter versions.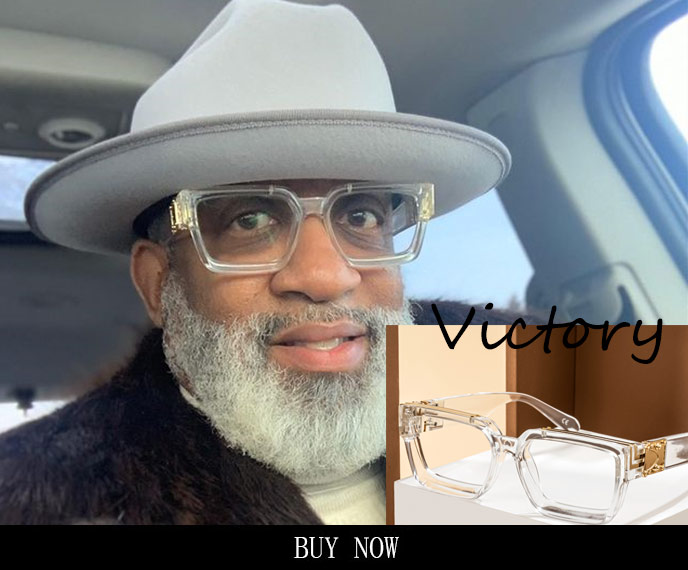 The good news is that being durable and sturdy does not mean that you have to carry extra heaviness. You will find amazing styles and designs that come in plastic and lightweight acetate materials. With these, you never have to worry about the heaviness of your eyeglasses.
Also, acetate frames are more robust and plastics can b very bold and chunky too. VlookGlasses has some trendy and stylish designs that fit perfectly into this profile. Some available options include Fiona, S. Hector, Victor, Reanne, and Ariel, among others.
Conclusion of What Glasses Look Good With A Big Nose
Oversized and dominant eyeglasses can be the best asset that complements your facial structure, especially your nose. Bold, stylish chunky frames give a confident look while playing down the prominence of your nose.
The thick rims also help to focus the attention on your eyes rather than your nose. Therefore, if you want eyeglasses that look great with your big nose, choose oversized and thick frames. You can find a wide collection of styles on VlookGlasses at great prices.