Prescription Glasses Men's Style Fashion 2021 | Vlookoptical™
Men's prescription glasses are not what they used to be. Today, they have gone beyond just being a corrective measure to become accessories that take your fashion sense a notch higher. Irrespective of personal optics, you can find the perfect eyewear that fits your appearance, style, and occasion. 2021 has given rise to numerous styles of men's glasses and if you are looking for the best options to explore, this post has a lot to offer.
So, whether you are a traditionalist looking for something classic and smart, or a trend lover looking for the best eyewear in vogue, or just somewhere in-between, we have the perfect fit to share with you. This post looks at the best prescription glasses for men's style fashion for 2021 and you can find all of them from a single source – VlookGlasses.
The Best Men's Glasses Fashion Styles On 2021: What are the Coolest Types of Frames?
Are you wondering about the new trend in men's eyewear frames? Of course, stylish and coolest frames go beyond just looking great and smart on you. The ideal frames should fit your lifestyle perfectly and also fits into your budget. So, what are the best glasses fashion styles in 2021 that fit into these descriptions? Let us check them out!
Fashion Clear Plastic Glasses for Men – Victory
Clear plastic glasses have been a trend for a while now and they are not looking to go out of style anytime soon. 2021 brings in a fresh perspective to these pairs and Victory takes a nice position on top considerations for fashionable clear plastic glasses for men. The eyewear features a great texture and reflects an intoxicating look that no one can resist.
It is designed with PC material to make it feel comfortable enough and at the same time rugged enough to withstand wear and tear. The clear plastic, with its special style and design, gives you a special charm and personality that make you stand out from the crowd. Whatever outfit you are wearing, you can pair it with Victory to give you a stylish and smart look.
Best Aviator Style Prescription Glasses for Men – Leon
Aviator has never gone out of style. The truth is that designers are getting innovative and creative to bring new and exceptional designs and styles to fashion lovers. Leon is a true reflection of this, with its classic and elegant design. This pair is made of metal materials with TR90 embellished on its body. This protects the frames and gives a sense of stylish beauty. It is quite light but rugged.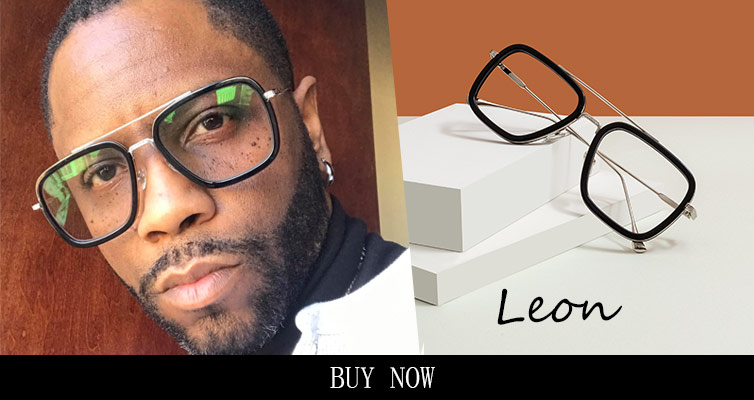 It also features adjustable nose pads, making it a great choice for all nose shapes and face shapes. When you want to experience a comfortable and stylish eyewear usage experience, Leon is a great consideration that will place you in the spotlight. You can explore this design at VlookGlasses online store.
Dark Brown Wood Frame Glasses for Men – Ivan
Ivan is your classy and elegant young man any time of the day. With its fresh and stunning look, you would surely want to own a pair. The dark brown wood frame glasses option comes with a perfect finishing with adjustable nose pads. This makes it a great choice for anyone.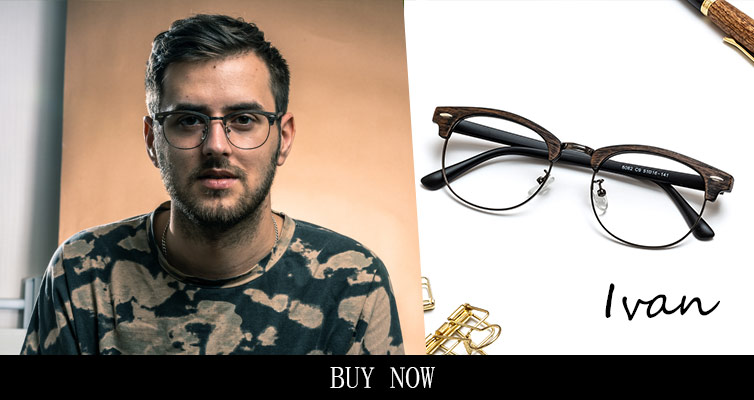 Its golden metal rim gives a look of assuredness that nothing can detract from. It does not matter the kind of outfit you want to wear, you can pair it with Ivan to get a look of class and elegance. Check out these dark brown wood frame glasses for men on VlookGlasses and add a pair to your collection.
Oversized Black Aviator for Men – Lois
Your stylish ensemble is not complete without Lois. Lois is undoubtedly your go-to guy when it comes to being fun, cocky, and classy, all at the same time. The oversized black aviator eyeglasses for men make you stand out wherever you are. When you want to look carefree, smart, and confident, you should pair this eyewear with your ensemble.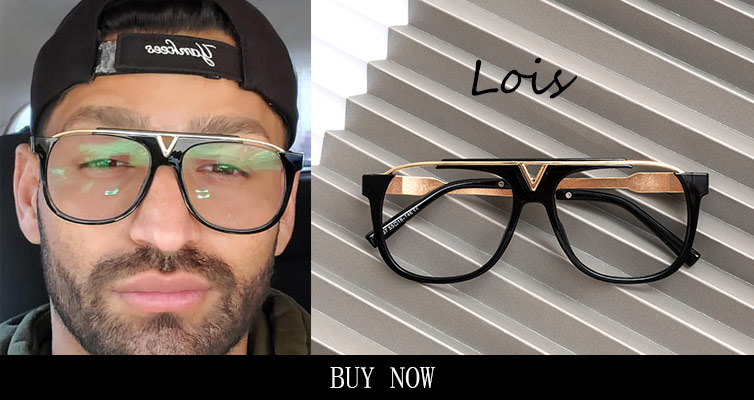 Made with mixed material, you are assured of a cool vibe with Lois. It comes with an inverted triangle design at the bridge of the nose, which reflects the uniqueness of its frame. The leg of the frame also features a metal design that adds a measure of flexibility and abrasion resistance to the eyeglasses.
You also do not have to worry about pressure around the nose because the extension of the nose pads already took care of that. Head over to VlookGlasses to get a pair and dramatically revamp your look.
Men Prescription Glasses Online Green Black – Victor
Bold and classy – this is the true definition of Victor. It is self-assured, stylish, and bold. It does not matter your age; you can rock this pair of men's prescription glasses without feeling out of place. The green-black pair blends with its unique patterns and reflects a bold personality. The color elements are not too loud and not shy either. The pair is perfectly blended to give an elegant look.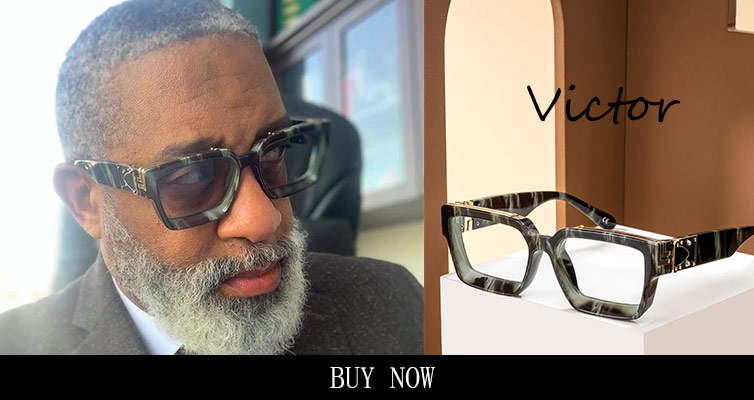 Victor is made with PC material and combines classic color collocations to complement any cloth type. Irrespective of the occasion, you can rock this pair of eyeglasses and reflect your classiness and fashion sense without breaking a sweat.
Men Browline Glasses Round Blackgold – Ivan
This browline stylish eyewear gives you a fresh and out-of-the-magazine look. Its distinct glossy finish and adjustable nose pads make it a flawless pair that will blend with any outfit. It features a medium-wide frame, which makes it perfect for prescription eyewear or sunglasses.
When you want to take over the stage and be the star of an event, consider rocking Ivan with any outfit. You cannot go wrong with this eyewear, irrespective of the occasion.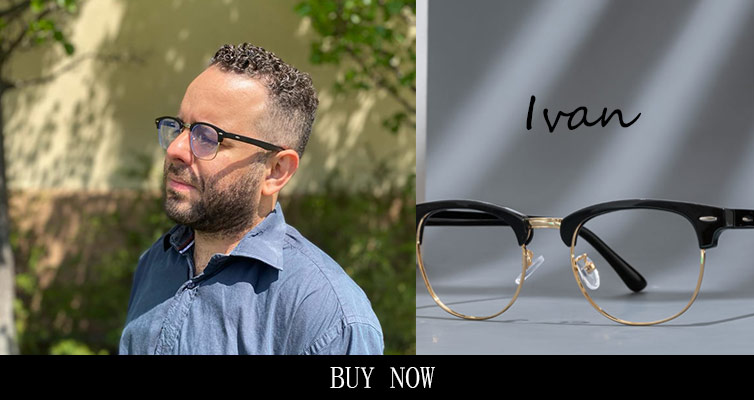 Conclusion of Prescription Glasses Men's Style Fashion 2021
There you have the best men's glasses fashion styles in 2021. These pairs are some of the coolest collections that you can find and the best part is that they do not dent a hole in your wallet. You can find all these eyeglasses on the VlookGlasses website at great prices. So, which of these will you rock for your next event?