Polarized Vs. Tinted Glasses - What's The Difference? | Vlookoptical™
Every fashion freak nowadays owns a pair of specs (or maybe more). Other than a fashion statement, they are something you need every day, and those who wear them regularly feel like they can't live without them. Hence, it is pretty safe to say that prescription eyeglasses play an essential role in supporting your indoor activities, including reading, writing, stitching, and many more. But you can't ignore the fact that you need glasses for outdoor activities as well - here, polarized glasses and tinted lenses come in handy.
Sunglasses are not anymore just an accessory that adds to your style; instead, they play a vital role in protecting your eye's health from harmful rays. Not just this, the right kind of sunglasses makes you look different from the rest while giving you a trendy look.
You must be wondering what the advantages and disadvantages of polarized and tinted sunglasses are? Keep reading; we have gathered some insightful information that will help you learn which type of sunglasses would suit you perfectly.
Let's get started...
How Tinted Lenses Work?
Tinted lenses have pigmented dye - simply put, it is a colored lens that comes with a varying degree of darkness. Tinted lenses protect your eyes by all means while reducing the discomfort and brightness caused by glare. But keep in mind that you won't be able to get rid of glare completely with a tinted lens. However, the lens will decrease its intensity. If you are worried about the tint, there are uncountable colors available, and you can opt for the one the complements your complexion and personality.
The most common colors being used in tinted lenses are brown and gray - the colors do not have any effect on the protection you are getting, but it is based on the personal preference of the eye wearer. Apart from this, the brown tint provides a warmer hue while giving you more of a contrast-type lens. Simply put, the tinted lenses distort colors and make your vision clear. If we talk about gray, it gives you a neutral and natural look, enhancing the colors. Not just this, according to your preference, the lens can be made lighter or darker. Ideally, a tinted lens gives you UV protection with multiple other benefits.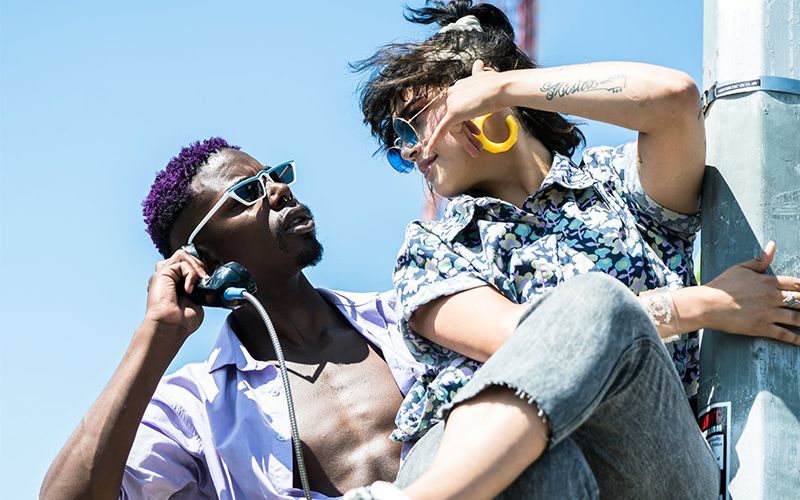 How Polarized Lenses Work?
Polarized lenses are pretty different from the standard tinted lens. The reason behind this difference is that the lens cut back on the glare, reducing eye strain and fatigue. Not just this, polarized lens assists in avoiding the glare caused by snowfall, slick roads, beaches, ocean, and many more. If you are involved in outdoor activities, a polarized lens should be your choice.
Moreover, polarized lenses have a special filter that ultimately reduces the horizontal reflection. Just like a tinted lens, two colors are widely used in polarized lenses - gray and brown. Again, bear in mind, the color selection does not have any impact on the protection it provides; however, it is just your personal preference. Above all, it improves color saturation and contrasts while reducing the UV rays.
Comparing Tinted With Polarized Lens
Advantages of Tinted Lenses:
With tinted glasses, you get a wide variety of colors and densities. Simply put, there are numerous colors available in tinted lenses with different densities, including 25%, 50%, and 75% - both in solid or gradient.
The tinted lens serves the purpose of both fashion and function. It provides comfort and protection with the unique look you have been looking for. In simpler terms, tinted lenses are dynamic - whether you are looking for a bold or colorful look, tinted lenses are the best ones.
Tinted lenses are certainly less expensive than other lenses. Above all, it goes perfectly well with all the outfits while giving you ultimate protection.
Disadvantages of Tinted lenses:
Tinted lenses do not provide complete protection against glare. Regardless of the color or density you opt for; it will only give your eyes protection from UV rays.
Too dark tinted lenses might pose a risk to your eye health - your eyes begin to adapt to the darker view.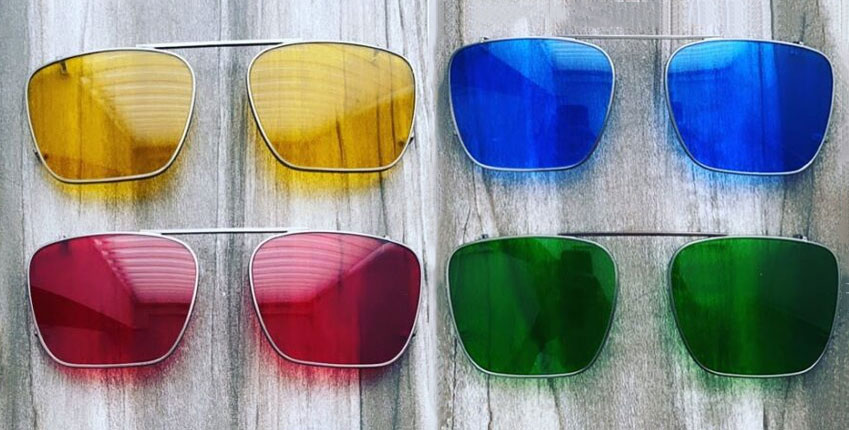 Advantages of Polarized Lenses:
A polarized lens enhances the clarity of your vision while providing more excellent contrast for all the objects - on the ground and in the water.
You can wear it all day long as it gives you comfort. Not just this, it gives you complete protection against the glare. Hence, your eyes can be in a more relaxed state, and you will be able to see things in brighter conditions.
It minimizes eye strain. It eliminates the need to adjust your vision from the glare - less fatigue and more comfort.
The lens does not distort colors and helps you see the objects in natural color and appearance.
Disadvantages of Polarized Lenses:
Whether you need it for single vision, bifocal or progressive, the polarized lens is expensive than other lenses.
The lens poses a limitation to specific activities and must be used with caution.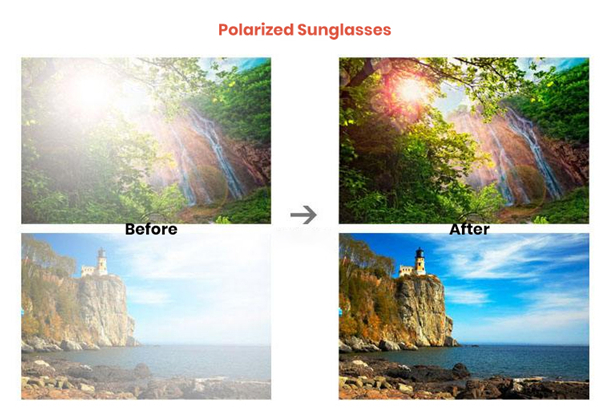 Customize Your Sunglasses with Right Lenses
Since now you have enough knowledge regarding polarized and tinted glasses, you can make a better decision. For more information about the products, you can visit Vlookoptical; we have a wide range of tinted lenses and polarized glasses available that too at affordable rates. Our sunglasses collection will let you express yourself in your way - we provide our customers with customized service - exceeding expectations everytime.