The Best Glasses For Grey Eyes
Many factors should determine your choice of eyeglasses and the color of your eyes should be a top consideration. The color and intensity of your eyes, when paired with the right pair of eyeglasses, can significantly improve your look. With a plethora of designs, colors, and styles of eyewear, it may be daunting when selecting the best glasses for your eye color.
If you have grey eyes, you do not have a lot to worry about. This eye color can adapt to most colors and you run absolutely no risk of choosing loud colored frames. This gives you room to explore a variety of options without overly running the risk of choosing something unflattering. Well, this does not mean that you can wear ALL colors of glasses.
There are a couple of colors that may not look perfect on you. If you are in a hurry to get started with experimenting with glasses for grey eyes, you should head over to VlookGlasses to find huge collections of different designs and styles. Meanwhile, let us discuss some perfect eyeglasses that will look gorgeous for your grey eyes.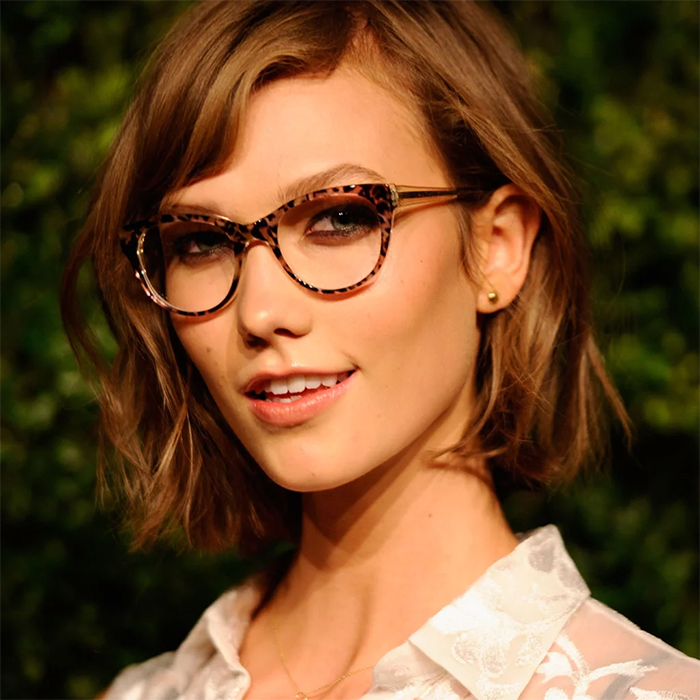 Black Frame Eyeglasses For Men And Women
On some other eye colors, black frames may look bland and unflattering but not on grey eyes. For a start, black is a versatile color and can go with basically any color. Beyond this, they are a great complement for grey eyes. It does not matter whether you are male or female, a black frame will look spectacular for your grey eyes.
If you want to look younger than your age, get a pair of black frames for your grey eyes and you will be amazed at how the years drop off your look. With the huge options of designs, styles, and shapes that are available at your fingertips, you can create a big statement with your eyewear. The best part is that these frames are always trendy.
You cannot go wrong with a pair and if you are looking for where to shop for one, check out VlookGlasses for an amazing collection. Some designs and styles that you will find on the site include Kira, Wave, Skye, Event, Victory, Terence, Clyde, Apollo, and Lily, among others.
Midnight Blue Large Glasses
Blue glasses have been in style for a while now and they come in different styles and designs. From light turquoise to rich cobalt blue and midnight blue, there are numerous shades and hues to choose from. For grey eyes, midnight blue large glasses will look stunning.
If you want to create a personal fashion statement without looking weird or too loud, this option of eyewear will be a great design for you. It offers the right color without being overly overpowering and irrespective of your gender or age, you can rock a pair to look stylish and sophisticated.
Are you looking for the right pair? Check out VlookGlasses for some great selections of midnight blue large glasses. Some designs you can find on the platform include Kira, Event, Terence, Michel, Shiny, Bennett, and S. Shiny.
Optical Glasses in Deep Purple
Purple has always been a trendy stylish and delicate color in the world of eyewear. From light purple to lilacs and deep purple, optical glasses have remained a big trend with crazy potentials. The best part is that they are not restricted to a particular gender. For grey eyes, these pairs of glasses are a top choice. They are a powerful contrast that will make your eyes stand out.
Whether you are a man or woman, you can rock a pair of optical glasses in deep purple without any risk. You will find amazing collections with durable frames that are cold and hot temperature-resistant. Gone are those days when you have to separate your reading glasses from your fashion glasses.
Today, you can combine both to have very functional and aesthetical value at the same time. VlookGlasses offers a great selection of optical glasses in a deep purple that will look stunning on you. Some available designs include Crystal, Lola, Julia, Emma, Reverse, Sparke, Coral, Amber, Jeanne, and Moonlight.
Eyeglasses Frames Bright Colors Burgundy
As mentioned earlier, grey eyes will go with bright color eyewear. You can hardly go wrong with a wide variety that is available at your fingertips. Eyeglasses frames with bright colors burgundy are another great way to highlight your grey eyes. The color can bring life and energy to your face and turn a plain-looking face into a radiant and elegant look.
With unlimited designs and shapes in the market, you will surely find the perfect design that fits your personality. You can also choose a multi-tonal burgundy frame to give your face a unique character. VlookGlassses has got you covered with a plethora of options. You will find a wide range of styles and designs, including Cobra, Crystal, Michael, Fiona, and Chinchilla.
Avoid Yellow Glasses
Most colors of eyeglasses will complement your grey eyes but yellow is a no-no. Although yellow is a bright color tone that will look good on some other eye colors but not grey. Yellow will look and feel pale as well as boring when you pair it with your grey eyes. So, avoid yellow glasses and stay with other nice and flattering colors.
Conclusion of The Best Glasses For Grey Eyes
Grey eyes are not some of the commonest eye colors you find around but several people are blessed with them. If you are one of the lucky ones that have these pair of eyes, you should be proud to flaunt them. Black frames, midnight blue large glasses, optical glasses in deep purple, and frames with bright color burgundy are some great choices that you can explore.
You can also experiment with other colors but stay away from yellow. Choose eyewear that makes your eye color stands out and turn heads as you go about your daily business. With numerous options of colors, designs, shapes, and styles that are available in the market, you are sure to find the perfect fit for your grey eyes. To get started, check out the huge collections of eyeglasses on VlookGlasses.