The Most Popular Glasses Colors In The USA?
Trendy glasses colors vary from season to season and from year to year. Are you are a resident of the United States? Are you wondering about the most popular glasses colors in the country? You will find the answers in this post.
Summer often brings in the oversized Aviator trend and the yearlong revised 70's inspired look. Truth be told, it is not always practical to change your glasses every season. Therefore, it makes sense to stock up on the most popular color options that you can rock in or out of season.
Top Choices for Most Popular Glasses Colors in the USA
Many people avoid making a choice based on trends considering how fleeting they can be. For this group of people, sticking with a streamlined, easy-to-wear, and classic option is the best. The great thing is that classic has always been a trend, which means that they can be worn whatever the season or occasion.
If you are looking for a bespoke classic pair of glasses, you will find a wide variety on the VlookGlasses platform. So, what colors of glasses should you explore? This post shares some of the most popular glasses colors in the US right now.
From Hawaii to Alaska and Alabama, we will look at the glasses that most people across the states regularly purchase. Let us get right into the exciting journey!
Blue Color Glasses Frames in South Dakota
According to a survey, at least one in ten Americans has blue color glasses frames. The percentage is higher in some states than in others. Blue has become the new gray color and this is demonstrated in the general popularity of the frames.
states in America have embraced blue color glasses and the states that they are more popular are highlighted below:
Mississippi: 7.3%
Oregon: 7.6%
New Mexico: 8.5%
Kentucky: 8.7%
Colorado: 9.5%
Missouri: 9.5%
North Dakota: 10%
Montana: 10.7%
The state that showed the most love for blue color glasses frames is South Dakota. About 10.9% of glasses sold in the states come in the royal blue hue. Therefore, if you are a resident of these states and you are wondering what the trend in the color of glasses frames is, you know what to look for.
Blue is the color and VlookGlasses has amazing collections that you can explore. Some designs and styles that are available on the platform include Damla, Event, and Michel, among others.
Metal Frame Glasses in Montana
When the same survey was carried out in Montana, metal frame glasses come top on the list. This means that the 90's fashion trend is back boast of frames with rounded thin metal. Of course, the pairs are trendy in other states but it does seem that no one loves the metallic design like the people of Montana.
According to the report, the state buys about 1.6-times more gold frame glasses than the national average. Apart from Montana, other states that seem to have fallen in love with the metal frame glasses include the following with the comparison with the national average:
Washington DC: 1.5x
Alabama: 1.4x
Louisiana: 1.2x
New York: 1.2x
Some designs and styles that you will find on VlookGlasses include Bridge, Pearl, Steve, Sol, David, Polaris, and Cherry. They all come in different designs and shapes.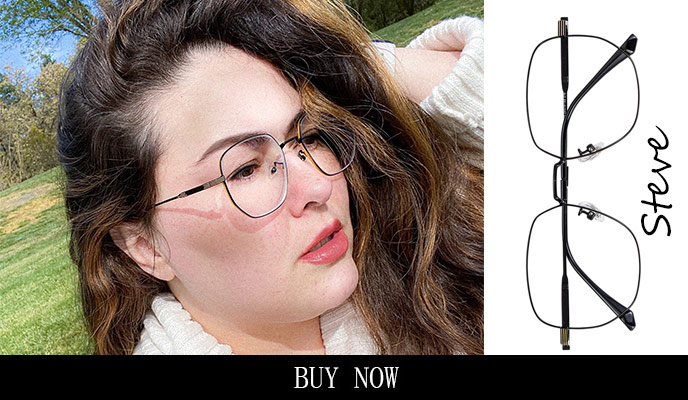 North Dakota is Crystal Clear Glasses
In recent past, crystal clear glasses have moved from traditional to trendy style and it has remained in the mainframe since then. If you want to achieve a light, clear, barely-there look with an icy twist to it, clear eyewear is the perfect choice to consider.
Some crystal clear glasses that you can find on the VlookGlasses website include Star, Violet, Mike, Lollipop, Sugar, and Maddie. The multi-dimensional style has become the most popular in North Dakota as well as in the following states:
New Mexico
California
New York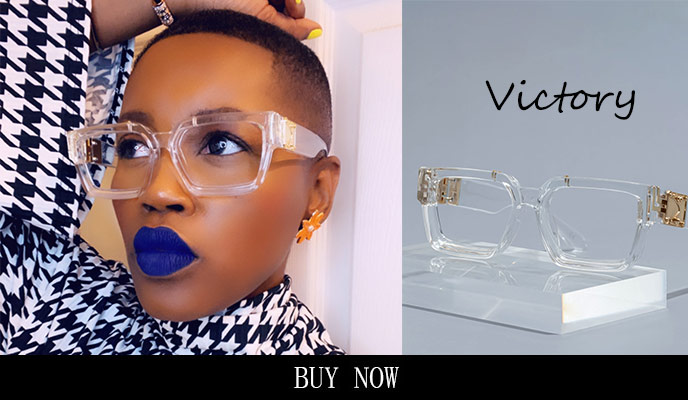 Hawaii Black Rimmed Glasses Frames
While black seems to be the standard in the United States. According to a survey, it was discovered that out of every 100 pairs of eyewear sold in the US, about 72% are black, gray, brown, or tortoise. Well, Hawaii seems to have embraced this color wholeheartedly with a huge 35.33% of the frames purchased in the state coming in black.
Out of all the states in the country, only five states have minimal black frame collections sold. For these states, they prefer the more colorful hues compared to the black. This does not mean that they do not have a handful of black-rimmed glasses frames.
Black rimmed glasses frames that you can explore on VlookGlasses include Arthur, Wave, Skye, Cyrstal, Arlene, Simen, and Evere, among others.
Gray Glasses Frames in Wyoming
Gray glasses frames are the choice of Wyoming. With an average of 13.82% of the pair of glasses sold in the states coming in Gray. Some nice designs and styles you can find on VlookGlasses include Ring, Wave, Victory, Arlene, and Fiona, among others.
Tortoise Shell Glasses in Alabama
For Alabama, the preferred choice is Tortoise glasses. With a wide range of designs and styles available, you are sure to find the perfect choice if you want to join the clique of tortoiseshell frame glasses in the state.
Tortoise shell glasses that are available on VlookGlasses include Michael, S. Hector, Clyde, Knight, Ivan, and Chinchilla.
Brown Glasses Frames in Mississippi
Mississippi also seems to have a thing for brown glasses. Although other colors are popular, it seems that brown frame glasses come top as the most popular option.
There is about 25.05% percentage of glasses sold in the state coming in brown. Designs and styles that you can explore include Lily, Lois, Ella, Eva, and Dora, among others.
Conclusionof The Most Popular Glasses Colors In The USA
These are the most popular glasses colors in the US. They come in different styles and shapes. When making a choice, ensure that you consider your facial structures.
This is because the shape of your face determines the type of frame that you should get. Check out the huge collections of glasses available on VlookGlasses to find the perfect fit for you.