How To Pick Right Eyeglasses | Vlookoptical™
Eyeglasses are an essential accessory if your eyesight is weak and not just a fashion statement. Sometimes people wear them for aesthetic reasons only, and that's fine too. But whatever the reason, you can choose eyeglasses that go well with your personality. They come in all types of shapes and sizes; picking the right one for you can be a daunting task. Here's our step-to-step guide in selecting suitable eyeglasses for you.
Step1: Know the Shape of Your Face
Your face shape is pivotal in choosing suitable eyeglasses. Face shape can be round, square, rectangle, oblong, diamond, etc. Here's how you can determine your shape face.
Get a Measuring Tape
And not just any measuring tape, but a soft and flexible one that can easily measure the contours of your face and wrap around it. The idea here is to measure each part of your face and determine which part is longer or shorter than the other. So, let's start measuring.
The Forehead: Measure the forehead where it is the widest. Generally, it is midway between your hairline and eyebrows.
The Cheekbones: Cheekbones are the most significant part of your face and consequently play a key role in determining your face shape. Find the most prominent, pointiest part of your cheekbone, usually under the outer corner of the eye, and measure straight across from one cheekbone to the other.
The Jawline: To measure the jawline, start from the chin's tip up to where the jawline meets the ear. Multiply it by two to get the measurement from both sides.
The Face: It is the last measurement you need. Start from the hairline on the forehead to the lowest tip of your chin. If the person is bald, he would have to imagine where his hairline would be and then start.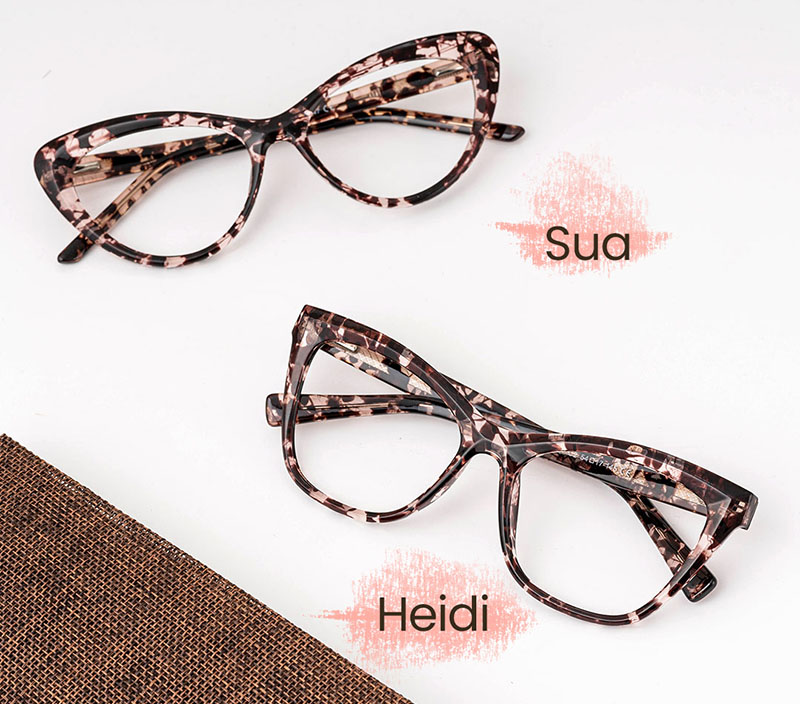 Interpret The Results and Get Your Face Shape
Now that you have the measurements, find out your face shape as follows;
Oval Face Shape: If the face length is bigger than the width of the cheekbones and the forehead is larger than the jawline, you have an oval face shape. Note that in this face shape, the bend of the jawline would be sharp rather than round.
Square Face Shape: The square face shape is relatively easy to guess as all the measurements, in this case, would be more or less equal. The jawline would have a pronounced bend rather than being round.
Oblong Or Rectangular Face Shape: When the face length is the greatest among all the measurements, and the rest of the measures are almost identical, the face shape is oblong or rectangular.
Round Face Shape: The round face shape is also easy to determine. In this case, the face length and cheekbones are almost equal in measurement and larger than the forehead and jawline who also have nearly identical sizes. The jawline, in this case, is less pronounced and rounded.
Diamond Face Shape: The diamond face shape is probably the most difficult to find out. Here the face length has the most significant measurement, followed by cheekbones, forehead, and jawline. The chin is chiseled and pointed.
Heart Face Shape: The chin is pointed in a heart face shape too, and the forehead measures more than the cheekbones and jawline.
Triangular Face Shape: A triangular face shape is also interesting to find out. Here, the jawline is bigger than cheekbones which in turn are larger than the forehead.
Now that you know your face shape, you can pick the eyeglasses that go along with it. But there are other steps too which we will discuss now.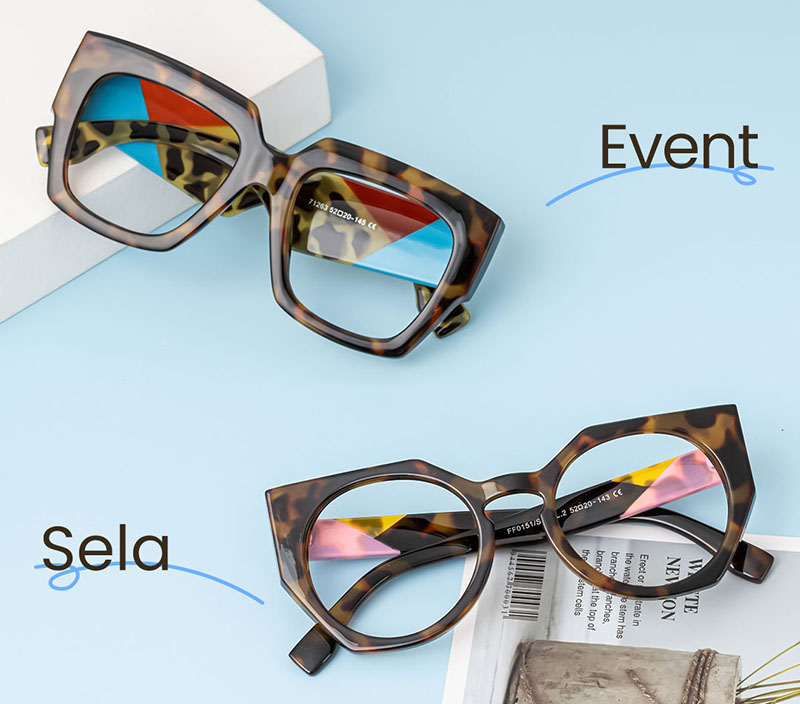 Step 2: Matching glasses frame colour to skin tone
The color of the eyeglasses should match with your skin tone and, in a way, complement it. For convenience sake, skin tones are categorized as warm or cool by the eyeglasses vendors. Subcategories can be light warm, dark cool, etc. Warm has a peachy and creamy complexion with hints of yellow, whereas cool is more blueish and soft pink in tone. Cool and dark complexions go well with eyeglasses that have dark and vibrant shades. Light warm will look good with pastel shades. Light cool complex looks good with earthy shades of pink, ivory, etc.
Step 3: Consider The Color Of Your Eye
The color of eyes matters too, but there are many variations in them. Generally, we can say that brown eyes go well with warmer tones. Blues eyes get along with blue or gray tones. Hazel-colored eyes gel well with greens and grays and green eyes with earthy shades.
Step 4: Consider Your Way Of Living
By lifestyle, we mean how active or outgoing you are. Whether you meet a lot of people daily or remain confined to your office. What is the type of your work or job? Is it creative or run-of-the-mill type? Whether you play sports, work out, use public transport, etc. There are different eyeglasses for almost every kind. Ovals, rectangles, and almonds give you an elegant look. Colorful frames will provide you with a funky look. Cat-eye glasses look fine on mature women. Then there are sporty eyeglasses made with a combo of metal and plastic for the athletic types.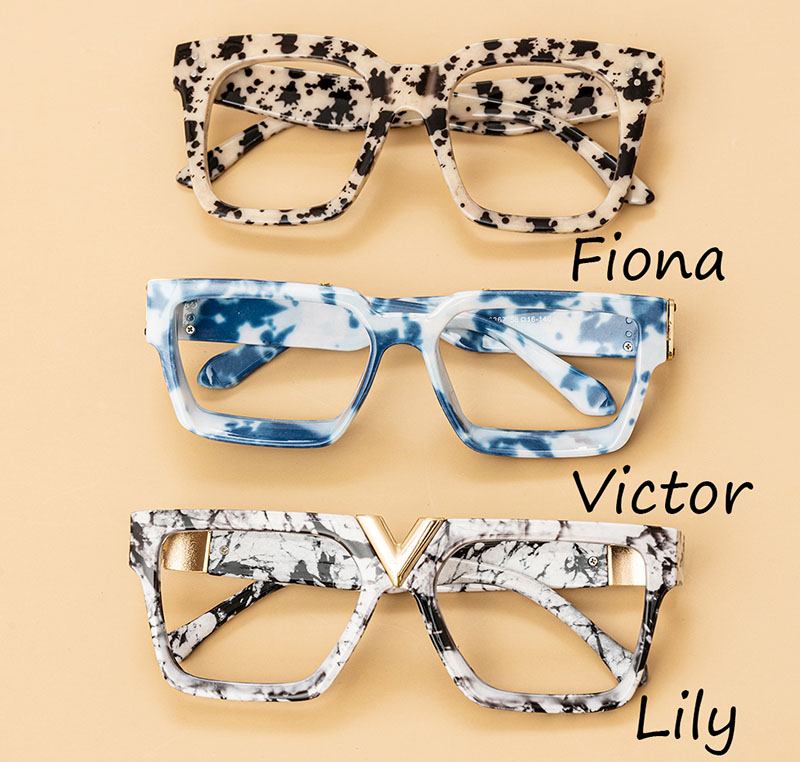 Step 5: Show Your Personality
Lastly, eyeglasses tell a lot about your personality too. If you choose the right one, it can add to your personality and help you stand out. People can assess your personality by seeing your eyeglasses. For example, thick black frames will make you look hip and stylish. Patterned frames reveal your fun side to the onlooker. Aviators give off your adventurous streak while simple and straight lines make you look dignified and graceful.
Conclusion of How To Pick Right Eyeglasses:
So that was all about picking the suitable eyeglasses for you based on your face shape, the color of eyes, skin tone, etc., that enhances your personality. These are not hard and fast rules rather some broad guidelines. You can always create your unique style and experiment with it. Have fun doing it.