How to Find the Right Glasses for Grey Hair | Vlookoptical™
Choosing the right glasses is highly dependent on the color of your hair. This is so as not to clash the colors and also, heighten the features on your face. That said, it is essential not to neglect hair color while you shop for your next eyeglasses.
Today, we focus on grey hair. Oftentimes, grey is linked to old age for both men and women. And sometimes it comes "too early" because most don't quite expect to be getting old that fast. Other times, one is born with grey hairs so, in this case, it has nothing to do with age.
However, grey hair today has become a symbol of fashion amongst the youths and middle ages. This is because it makes them look distinguished and cultured. The best part about grey hair is, you can pair it with your favorite color glasses frames.
Our Favorite Glasses For Grey Hair
Grey hair, as mentioned above, offers excellent flexibility when it comes to choosing the right color glasses. This attribute provides plenty of freedom to style your grey hair in order to achieve a youthful look or your desired appearance. The best part about having grey hair is that the colors you get don't clash with available frame colors and patterns.
Below, we have gathered important information that will help you style your grey hair with the right eyeglasses frame colors.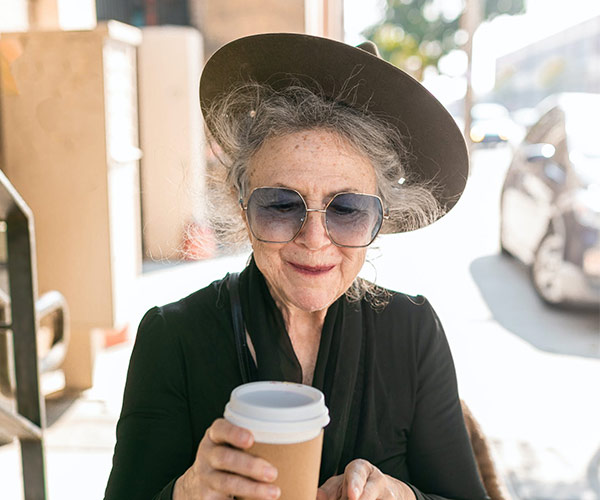 >
Dark-colored Frames
Grey is almost white, and when fully on the head, it most certainly looks bright. Pairing it with dark colors of glasses frames is the best thing you can ever do to achieve an excellent appearance. The dark color frames provide a lovely contrast that brings out fun and style.
Black, blue, purple, burgundy, and deep greens, among other dark colors, fit perfectly into this category. If you have recently acquired grey hair, you will find bliss in the freedom that comes with the hair. Other hair colors may have prevented you from rocking your favorite eyeglasses frames, however, with grey, you have a wide array of colors to choose from.
If at all you decide to go for brown frames (although not a suitable look with grey hair), choose the glasses with a darker shade. Light brown with grey hair often camouflages, making it almost invisible and offers a flat look. Darker shades of brown deliver the much-needed contrast to allow for style and sophistication.
Light Frames
If you are looking to achieve a younger look with glasses frames, then going for light glasses frames is your best bet. There is nothing wrong with lightening up things in the head area because it shows vibrancy and youthfulness.
Lighter colors in this category can include pastels and light pinks, reds, blues, you name it. These colors pair well with grey hairs to deliver a young-at-heart boldness coupled with an excellent personality. Aside from looking intelligent with grey hair, you portray freshness that can only be found in young generations.
Even clear glasses can fit right into this category of light-colored frames for a youthful look. But, you can always choose to add a bit of color to augment your style. Rimless and silver-colored frames might not be the perfect choices here that will accentuate features on your face. These should be the least of your choices when you are looking for a youthful look.
Color combination
Not all grey hairs are completely grey. Most people fall in this category as grey hairs are portrayed as highlights. In this case, combining the colors of your frames is most ideal. Black and grey hair blend well with two-tone or tortoise frames. Also, you can now pull a light brown look perfectly with grey and black hair.
Take a look at the following glasses frames in our collection that will go perfectly with grey hair.
VlookGlasses for Grey Hair
Red Glasses Frames For Women  - Wave
You can never go wrong with red glasses frames for grey hair, and in this case, Wave. It presents an exquisite color that helps bring out boldness and confidence. The design on this pair makes your eyes pop with vibrancy, providing an unmatched allure.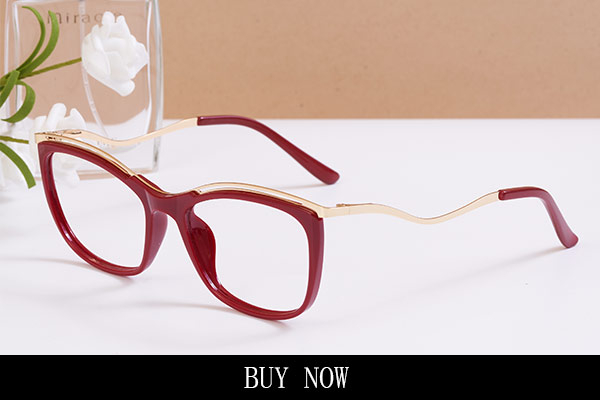 Thick Frame Brown Men Glasses - Briella
The tones on these Briella glasses for men make them the perfect solution to providing a youthful appearance in men. While they are thick, they feature a lightweight design that ensures utmost comfort. Briella makes one look young and energetic, rocking their grey hair in style.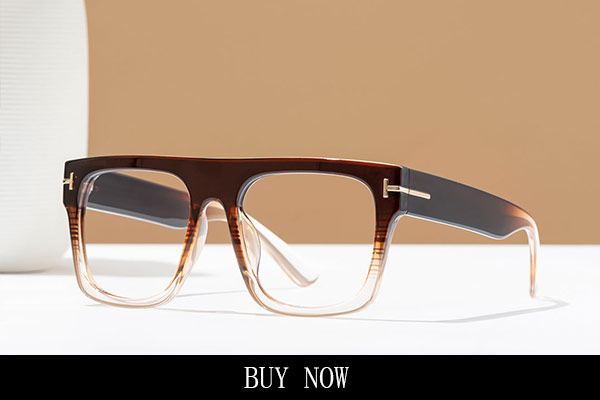 Blue Glasses Frames For Women - Event
As mentioned, dark colors are a great addition for individuals with grey hair. That is why our Event will look good on you to help bring out excellent contrast. Not only will you look young and energetic, but also portray an outstanding style that will leave mouths agape.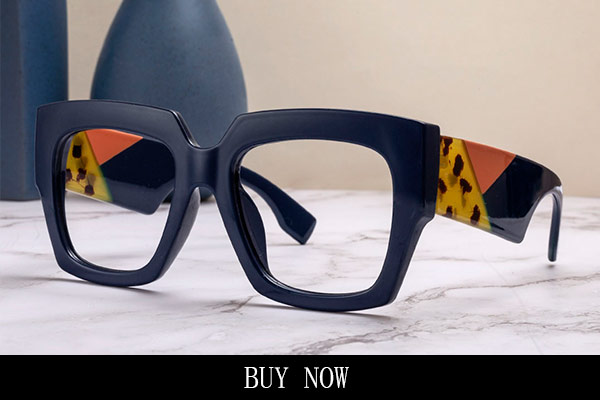 Purple Two Tone Women Glasses Frames - Emma
Emma allows one to look wise and youthful in a stylish fashion. This is attributed to the two tones that come with the glasses frames. You can easily uphold a stylish appearance rocking these purple glasses frames for women.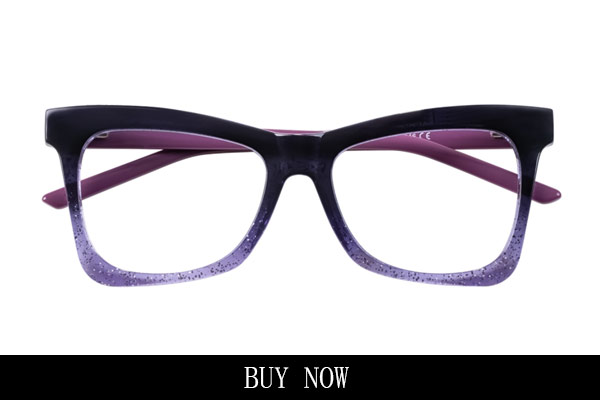 Celebrity Tortoise Shell Men Glasses  - Iris
Men, you are not left out as we have this Flame pair of tortoise glasses in our collection. These glasses help heighten your best features for an excellent appearance. What's more, they ensure a youthful allure for the wearer. Iris is also in this category, highlighting a masculine allure. It provides excellent contrast against grey hairs.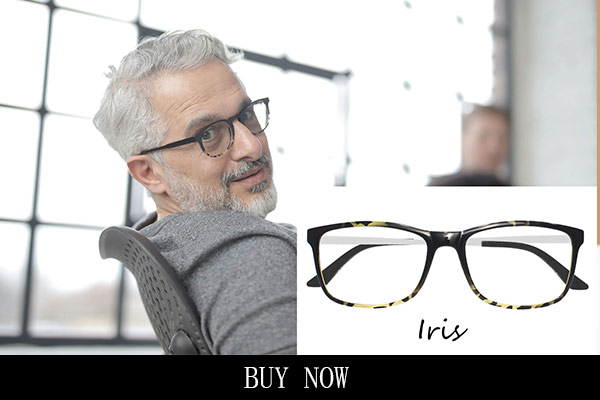 Conclusion Of How To Find The Right Glasses For Grey Hair
Grey hairs are today becoming an in-thing. It is because they make styling with glasses frames easy. The color offers flexibility when it comes to choosing the color of frames for your eyeglasses. Don't hesitate to grab yourself a pair that will bring out a more youthful appearance.