Buy Pink Eyeglasses Frames
Why are the Pink Eyeglasses Frames Getting Popular?
There reaches a time when one resorts to using eyeglasses for various reasons. The most common one is to protect the eyes in order for them to last throughout a lifetime. Eyeglasses usually prevent dust and dirt and harmful UV rays from getting into your eyes. What's more, you need eyeglasses to serve as vision protectors from digital screens. Today, glasses are more popular because they are incorporated in the fashion industry. There exists a plethora of different styles, shapes, and colors of eyeglasses to suit people with various needs. And unlike contact lenses, eyeglasses are easier to wear and take off.
While glasses improve one's vision, they also portray their style. However, the color you choose for the frame of the glasses will determine the difference you make in your general appearance. Therefore, it is important to pay close attention to things like the color of your hair, skin tone, and of course, the eye color. In this article, our main focus is on eyeglasses frames mostly of pink color.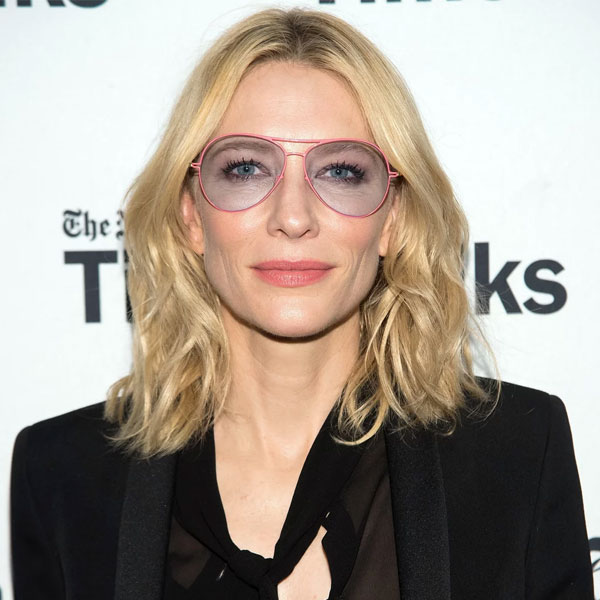 The Different Types of Pink Eyeglasses Frames
Nowadays, eyeglasses provide a plethora of benefits besides increasing vision and perception. Most people care about the appearance of the eyeglasses frames as they display their style. What's more the frame color exhibits personality as well as character. Going for colorful eyeglasses frames speaks volumes about yourself without having to do much.While black, silver, and brown are the most versatile frame colors, pink eyeglasses frames display a more colorful style.
Pink glasses frames are today very popular in the world as they have been seen to steal the hearts of fashion icons worldwide. Many people would think that pink is the color for kids, however, they are not. They not only look good but are also delightful and unveil a metropolitan impression.
People wearing pink glasses are considered to be kind and have a lot of compassion. In addition, these types of people care a lot and are nurturing to others around them. They are also extremely fun to be around. Don't worry about where to get the glasses because our website includes various types of pink glasses frames to choose from.
Hot pink eyeglasses frames are ideal for students who want are looking to create their own identity and show their style off to the world. These glasses are a way to a simple way to express yourself.
Warm colors on frames are the in thing today. This is because they feature an eye-catching texture and have been in style since time immemorial. That is why pink tortoise eyeglasses are especially dazzling and cute in the modern world.
Clear pink eyeglasses display an elegant and beautiful appearance. They are most popular among the youth today because they deliver a newer and cooler feel. Whether you are male or female, the clear pink eyeglasses will still match your style.
Most of the prescription glasses may feature two distinctive colors on the frames. The most common types are pink and black eyeglasses. While the colors are contrasting, they display a cool nerdy look that you can't find anywhere else. This helps to bring out a balance between the two characteristics.
If you are looking for a more unique style, then pink eyeglasses with rhinestones will offer just that. You will find that this type exhibits an exceptional and trendy design that suits different faces. On this website, you will find a variety of pink glasses to choose from and see which pair blends in with your needs.
If you are still in doubt, other ways help to determine the type of eyeglasses frames that will match your style.
Getting the Perfect Frame Color that Suits You
While the shape of your face determines the style of your glasses, getting the right color is equally as important. As mentioned above, the colors of your hair, skin, and eyes play a huge role in determining the frame color of your eyeglasses. Below are factors to consider when choosing the color of your eyeglasses frames.
Eye Color
Most people fall under the brown, black, and hazel eye color category. Here, you can decide whether you want your look to make a statement or go for a versatile option. An understated look former entails going for glass frames with beige, brown, or black color. Colorful frames, like pink glasses, are fun and make a statement because they are contrasting to the eye color but also complements it.
For green and blue, brightly colored frames make the eyes pop while bringing a lively contrast to your look. Grey eyes will go well with pink eyeglasses frames to bring out a brilliant finish to your appearance.
Hair Color
You can also use the color of your hair to determine the frame you want for your eyeglasses. For black-haired individuals, bright-colored frames bring about a sharp contrast to deliver a more statement-making look. Grey-haired people will also benefit from the bright colors of frames as they provide an exciting vibrancy to your outfit. People with red and brown hair look good in glasses with dark frames as they strike the balance between deep and light colors. Blondes go well with frames in warm colors and the bright colors generate an exciting contrast.
Skin Tones
Cooler skin tones are usually characterized as pink undertones and blend well with cool-toned frames (grey, green, colorless, silver, blue, etc.). Neutral skin tones have the freedom to choose from a wide variety of frame colors, particularly bright shades. For warm skin tone, it is ideal to go for equally warm-colored frames such as orange, gold, yellow, and brown. However, you can never go wrong with pink eyeglasses frames.
Conclusion
Now that you know more about pink eyeglasses frames and who can wear them, you can now shop with confidence. Our website features a plethora of eyeglasses with different colors to choose from. The glasses here are extremely affordable and display modern styles that cause a buzz in the fashion industry. With this knowledge, you can now shop online with much clarity.