Best Glasses For Bald Men | 4 Step Guide | Vlookoptical™
Eyeglasses can significantly improve and accentuate the style and face shape of bald men. However, you have to choose the perfect design. With so many designs, lenses, colors, and shapes available in the market, selecting the best glasses to improve your look can be a challenge. With a bald head, you have to be more careful because your face becomes more of a highlight on your head.
You do not have to worry though; you can pair your nice bald head with a unique pair of eyewear that will make you look great. So, whether you want to hide your baldness or highlight it, you can be sure to find the perfect eyeglasses that will do justice to your need. This guide looks at specific steps that you need to take to get the best glasses that suit you.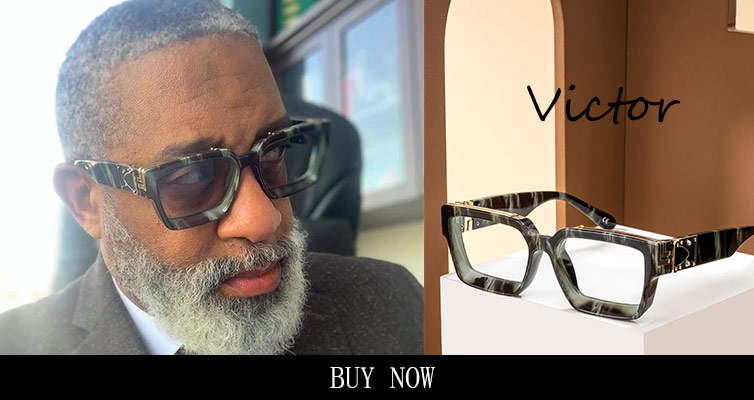 What Glasses Suit a Bald Head?
There are varieties of glasses that are best for bald men. Before you make a choice, you should understand some facts. Not all eyeglasses will look great on you. Some frames will overpower your complete look and some may be too small.
Some others may also be too boxy for your shape. However, you can find the perfect eyewear if you make an effort of understanding what works for you. In this section, we will look at a few steps to help you choose the right eyewear frame that will suit your bald head.
Step One: Find Your Face Shape
Individuals have unique face shapes and understanding yours will make choosing a pair of eyeglasses easier for you. The following are the types of face shapes that are available: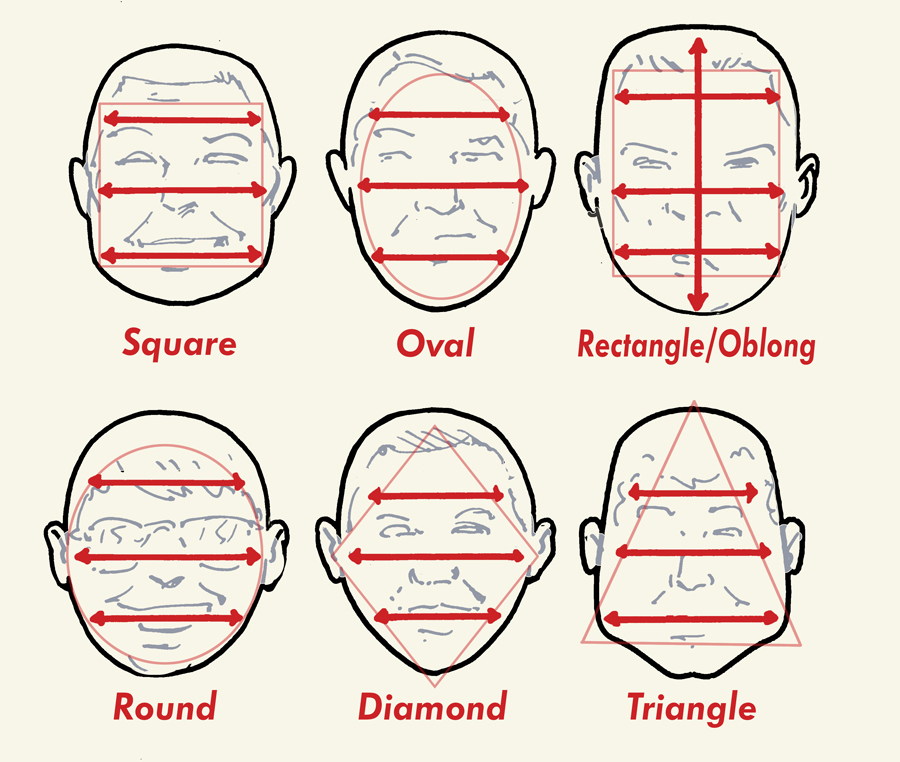 Oval: This face is much longer with a narrow and oblong bone structure. It usually has high cheekbones.
Rectangular: The face shape is also longer but with a squared hairline and jawline.
Round: This face shape has a wide forehead and brow with a full jaw and cheeks.
Triangle: This shape comes with a larger jawline and a narrow forehead.
Square: The face shape comes with a wide hairline with a matching width or slightly wider jaw.
Inverted Triangle: This has a wider forehead with a narrower chin, often pointed.
Diamond: This face shape has a narrow forehead and a large jawline.
It should be noted that the description may not 100% match your face but it is sure to give you an idea of what face shape you have. When you have determined the face of your shape, the next step is to match the perfect glasses that will compliment your bald style and bone structure.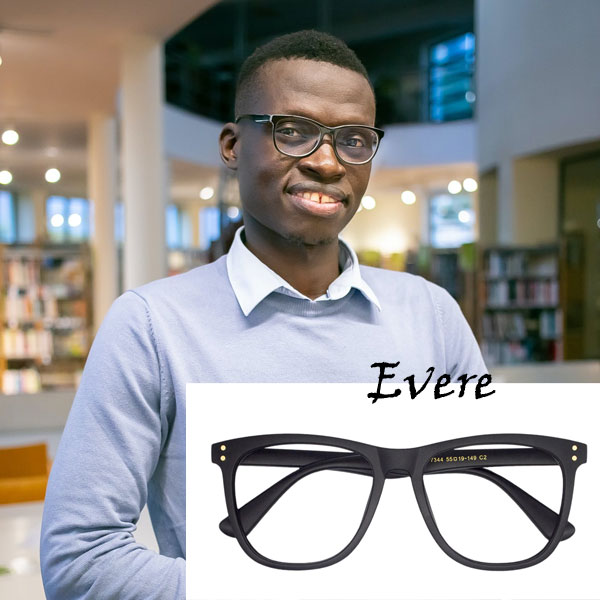 Step Two: Choose Glasses Frame Shape
You must choose the right frame shape to suit your bald head. Here is a look at some of the best eyeglasses for different face shapes:
Oval Faces: The best glasses frames for this type of face with a bald head are round frames, square glasses, and aviators. You can also choose some bold colorful styles of frames if you are up to it. VlookGlasses has a great collection that you can explore. Some cool designs and styles you can find include Ivan, Michel, Fiona, Lois, Chaz, and Bill, among others.
Round Faces: Round face shapes work great with rimless, square eyeglasses, browline, and Wayfarers. If you want your eyewear colorful, you can also choose some great colors that will make you stand out. Check a plethora of styles from VlookGlasses, including Eva, Abel, and Remy.
Diamond Faces: For diamond faces, thick frames in a round and oval shape, rectangular frames, and horn-rimmed glasses will work perfectly for this face shape with a bald head. Some great options you can find on VlookGlasses include Lily, Event, Michel, Victor, Terrence, and Clyde.
Triangle Faces: People with triangular face shapes should consider frames that draw focus to the top of their faces. Oval and rectangle shapes with bold colors would be great options. You can find unique designs on VlookGlasses, including Kira, Marble, Ariel, Alvin, and Dione, among others.
Square Faces: Round and rimless frames would offer a great balance for square faces. Some designs and styles for these frames that you can find include Vannessa, Aiken, Chaz, Arda, Ethel, and Eve. These and more are available at VlookGlasses.
Inverted Triangle Faces: For this shape, light frames would be the best choice. You should consider horn-rimmed glasses, round frames, square frames, and light colors. Some great options include Remy, Chestnut, Bill, Arda, Ethel, and Becca, among others. All these are available through the VlookGlasses website.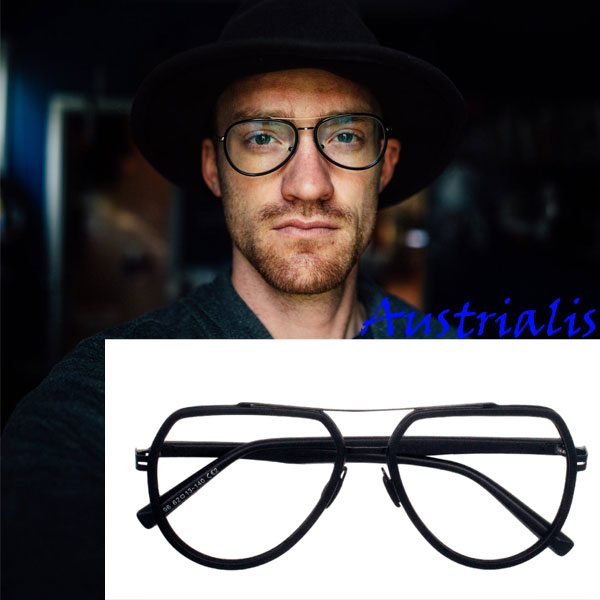 Step 3: Skin Tone
When choosing the color of a pair of eyeglasses, one factor that should be considered is your skin tone. This is most important if you have a bald or shaved head. Your skin tone is either cool or warm and with this, you should be able to know which category of skin tone your skin falls into. Let us look at some basic examples.
If your skin has a golden or yellowish undertone, your skin tone would be warm. However, if your skin has bluish or pinkish hues and undertones, your skin tone would be cool. There is another skin tone, which is a combination of warm and cool. This type is referred to as a neutral skin tone. When you have decided on your skin tone, you can proceed to choose your frames.
One thing you must understand is that the color of your eyewear should match your skin tone and not contrast it. This means that if you have a warm skin tone, you should consider glasses in the range of yellow, orange, red, gold, peach, and copper. For cold skin tones, silver, blue, grey, and black would be perfect.
Step 4: Dress Style
This step has to do with preferences. At the end of the day, your choice of frames would depend on your personality and dress style. For instance, if you are a conservative person, bold colors may not be something you would want to consider. That's why you have to put your dress style into consideration when choosing a pair of eyeglasses.
Conclusion of Best Glasses For Bald Men | 4 Step Guide
This post has looked at the four critical steps that you can follow to choose the best eyeglasses for your bald head. You can check out eyeglasses designs and styles that will suit your face shape, skin tone, and dress style on VlookGlasses.