How To Get Your Kids Glasses Online
Choosing eyeglasses for kids can be quite complicated. Children do not have the patience like adults to wait and try different styles of eyewear in store and decide on the perfect pair for them. In most cases, they settle for anyone that looks nice to them.
Interestingly, you can remove the stress that comes with in-store shopping for your kids' glasses by exploring the online platform. You will find a wide variety of frame styles and sizes that are designed mainly for children online. The best part is that you do not have to step out of your house to shop for it.
From the comfort of your home, you can browse through an online store like VlookGlasses and check the variety of designs, styles, and colors that are available before making a choice. In this post, we will look at different tips to help you make the right choice when shopping for your kid's glasses online.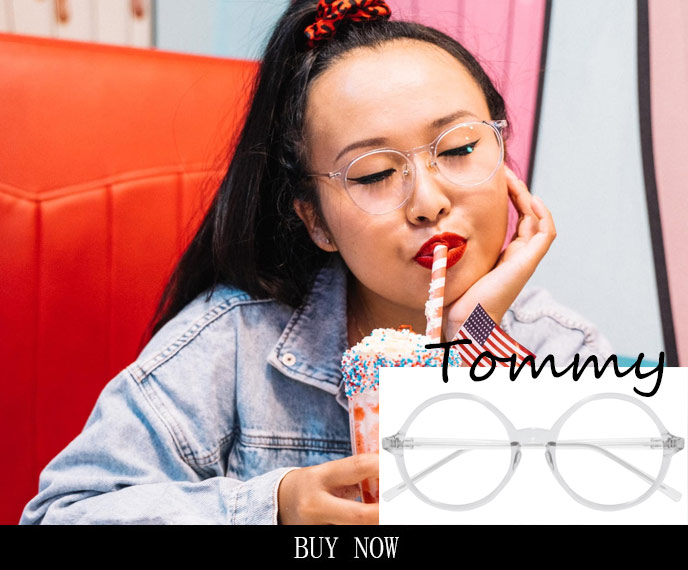 Tips to Choose the Best Kid's Glasses Online
You have to exercise caution when shopping for eyewear for your kid online, especially if it is prescription glasses. For a start, it is not recommended that you order prescription glasses online without a valid prescription from your child's doctor. However, if your child already has a fitted prescription from the doctor, you can shop for the pair online.
While shopping for kid's glasses online, it may be difficult to determine the durability and fit, especially for fast-growing kids. This is why it is always recommended that you develop a must-have list for your kid's glasses.
For instance, it is better to choose UV-blocking, shatterproof lenses with frames made from very durable materials, considering that kids will always be kids. You will find a variety of styles and colors on VlookGlasses, including Elva, Macaroon, and Theodore. Let us look at specific tips to help you make the right choice.
Find the Best Lens Index for your Kid's Prescription
One critical consideration when buying your kid's prescription glasses is the lens index. The ideal for a child is 1.59 index lenses. This is suitable for a mid-level prescription. It is made with polycarbonate, a special polymer, which is naturally UV-filtering, shatterproof, and tough. All these features are important for keeping the eyes of your child safe.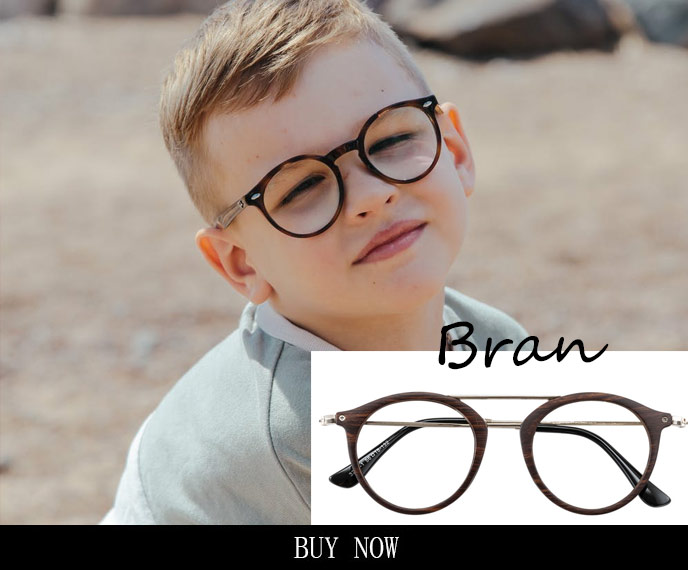 In addition to the lens index, you should also consider the lens material. Ideally, kids' lenses should be made with trivex or polycarbonate. These two are high-index lenses and are made to be very comfortable more than the standard plastic lenses. Also, they are impact-resistant and lightweight.
You should avoid buying glass lenses for kids' eyewear because they are heavy and can easily break or crack. You will find the best lens index for your child's prescription eyewear on VlookGlasses. Designs and styles you can find on the platform include Lamont and Honest, among others.
Check their Frame Measurements
Getting the frame measurements is very important if you do not want your child to keep fiddling with the glasses just to keep them in place. An oversized pair of glasses would not look good on your child. It will also make them feel uncomfortable wearing it because they would need to constantly adjust it.
To get the right frame measurements of your child, you have to consider their age and pupil distance in mm. The pupil distance is used in locating the optical center of lenses. You can find it on the prescription. It is important to know your child's pupil distance because it helps to align the lenses and frame with the optical center of your child's eyes.
With this, your child can have the perfect sight with their eyewear. You can find the appropriate chart that aligns a child's age and pupil distance with appropriate frame measurements online.
What is the Best Material for Kids Glasses?
Glasses are made from different materials including plastic, metal, titanium, TR90, and acetate. However, when it comes to kids' glasses, the most recommended material is either TR90 or plastic. This is because children are often very careless with everything, including their glasses.
With the aforementioned materials, the possibility of breaking or cracking even when they are used carelessly is reduced. TR90 is from thermoplastic material and it is exceptionally flexible, lightweight, and durable. Glasses frames that are made with this material are very comfortable and can bend under pressure without breaking.
Polycarbonate is another great material for kids' glasses. It is an impact-resistance and shatterproof material. It is often used in safety lenses and it is perfect for kids' glasses. They do not crack or shatter on impact, unlike regular plastic or glass lenses. This minimizes the chance of injuries to the eyes, especially for active kids.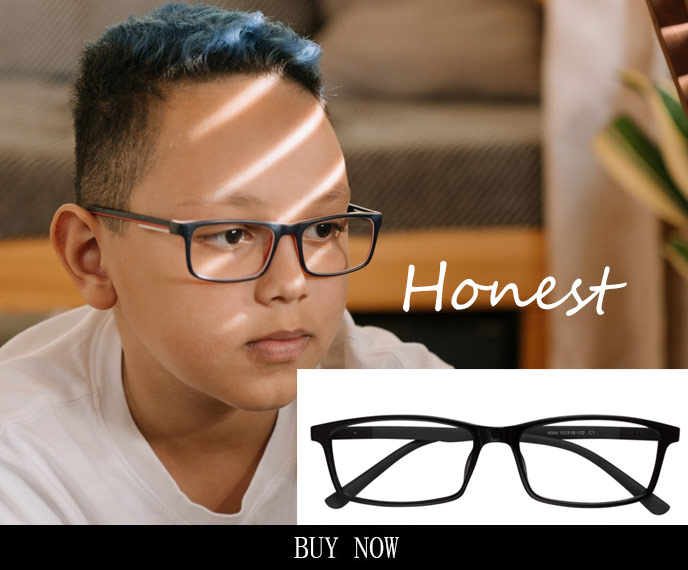 Additionally, polycarbonate is lighter and thinner, which means they weigh less than regular lenses. This means that the eyeglasses made from this material offer more comfort and a better cosmetic look for kids using them.
Polycarbonate lenses also possess in-built ultraviolet sun protection. VlookGlasses offers a variety of materials for kids' glasses and some styles you can explore include Bran and Tommy.
Ask Your Child What Style and Color of Glasses They Like
Parents tend to choose things for their kids without consulting them. This should not be the case, especially in the case of eyewear. Eyeglasses are personal items and the wearer should be comfortable in them. Therefore, it is highly recommended that you discuss with your child before deciding for them. Ask them about their color and style preference.
You may want to explore the online platform with them and let them see the available options. You can visit VlookGlasses to check out the variety of cool and chic eyewear options that are available for children. Make sure you agree on the frame style and colors with your child before you place an order.
Conclusion of How To Get Your Kids Glasses Online
With the right guidance, you can easily find the perfect kids' glasses for your child online. This post has looked at the specifics of what to check when buying your child's eyewear. VlookGlasses offers a wide variety of designs, styles, and colors that your child would love and the best part is that they come at great prices.