Tortoise Shell Glasses Frames Womens | Vlookoptical™
Indeed, women and glasses go pretty well together. Either they are aviator eyeglasses, cat eye farm, rimless pair, or any other - they are designed to give you a modern yet sophisticated look and bound to turn heads. So, it is quite natural that you may be on the lookout for a new and high-quality pair of women's eyeglasses, adding spark to your style. However, considering the changing needs of eye wearers, trendsetters have introduced a tortoise frame for women.
It might sound new to you, but they were round the corner for quite a long time. Look around; you will notice plenty of people wearing tortoise eyeglasses. Not just this, they have gained much popularity in the past few years. Just like other glasses, tortoise frames are available in a wide range of colors and design - depending on your need. If you want to know which women's eyeglasses are in fashion nowadays and which style would suit you the best keep reading this article. We have some insightful information for you that will change your entire personality while making you look attractive.
Tortoise Frames
The tortoise eyeglasses are also known as horn-rimmed glasses - are designed to complement your facial features. You can easily find tortoise frames in multiple colors, including wood brown, honey-yellow, grey, and black. Whether they are with prescription lenses or simple glass, you can easily pull them off in any setting, style, or outfit. There is no doubt that tortoise eyeglasses are versatile and it boosts your confidence with the entire look. But the important thing to consider with the tortoise pattern is the shape of your frame. Opt for the shape that compliments your face shape. If you wonder where you will find such glasses, Vlookoptical is your place to go.
Purple Tortoise Shell Glasses Womens
Tortoise eyeglasses will never go out of fashion. Their warm colors, including purple with attractive texture, go perfectly well with different outfits while giving you a modern feel. But bear in mind, the purple color does not suit everyone. So, before buying yourself a pair of purple tortoise eyeglasses check your skin tone and hair color while analyzing if it looks good. Purple tortoise eyeglasses are available in a wide range of different shapes, only buy the ones that enhance your features.
If we talk about the material, tortoise women's eyeglasses are made with high-quality plastic - which is comfortable and long-lasting. Don't worry no tortoise or turtle is harmed in making these trendy frames. Not to mention, these frames are fantastic for all occasions. Its unique color and luxurious acetate structure make it the best choice for fashion freaks.
Blue Tortoise Shell Womens Glasses
As we have discussed earlier, tortoise eyeglasses come in different shapes and colors. And blue tortoise eye eyeglasses give you an exceptionally unique look while bringing you into the limelight. Just like purple eyeglasses, the key is to match blue tortoise glasses with skin tone, hair, and eye color. For instance, if we talk about the honey brown tortoise pattern, it seamlessly fixes with hazel eyes. Besides, they are available in different patterns. Whether you like to wear bold frames or need subtle ones, you can quickly get your hands on the shape and design you want.
Womens Tortoise Shell Aviator Glasses
Aviator glasses are among the most iconic styles in the world. Not to mention, people of all ages buy glasses in this shape to look classy. Whether you wear prescription glasses or without number tortoise aviator glasses makes you look modern yet sophisticated both at the same time. Nowadays, women of all the ages opt for aviator glasses as it looks good both at meetings and informal gatherings. On top of this, the classic style combines aviator styling with exceptional performance, comfort, and quality. Moreover, full rim aviator glasses always offer a classic and contemporary look - making them a perfect choice for women.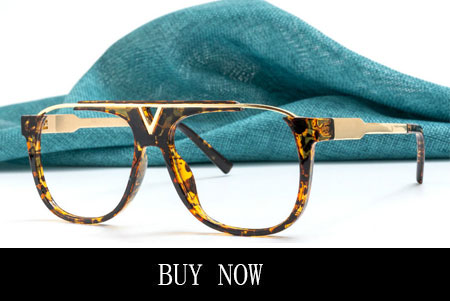 Womens Square Temple Tortoise Shell Glasses
Don't be confused. For tortoise glasses, trendsetters have introduced various options. If we talk about square temple frame, they look stunning on a round and oval face. And if you follow the fashion leaders, you would see that this frame embraces all of the great things about modern styles, from its pair of double studded accents to its golden engraved temple arms. Square frames give your personality a new look and great silhouette, which is the cherry on top.
Half Tortoise Shell Womens Glasses
Half-frame glasses give you the minimalistic look with durability and comfort. These lightweight and classic half rim specs are timeless and forever in the fashion industry. If you are looking for perfect pair to enhance your look - standard half tortoise glasses should be your choice. They come in various colors, shapes, and designs - all of them are stylish that it would be difficult for you to choose one. On top of this, half tortoise frames give you a mature look while transforming your personality.
Round Tortoise Shell Womens Glasses
You must be aware of the round eyeglasses, but the tortoise pattern's essence makes it look unique. There is no second thought about it that the iconic round glasses will never go out of style. From the last few years, women's faces have increasingly been spotted with the iconic round tortoise glasses; they fit perfectly on the angular faces, enhancing the features. Not to mention, round glasses add a little glamour with classic standards and gives you a finished look.