Eyeglasses for Heart Shaped Face
Finding out the shape of your face has always been one of the lives greatest mysteries. People usually can't figure out which face shape do they have. It is square? Round? Oval? Or does it have a heart shape? There are a lot of options and they can make your head spin. However, determining the face shape you have is important. Either you are opting for a new haircut or buying yourself a new pair of glasses, having an idea about the face shape really help.
You must be aware of square faces or maybe oval but usually, people are not aware of heart shape faces. Are you wondering what is heart-shaped face? Don't worry keep on reading we have answers to all your questions?
What is Heart Shaped Faces?
People with heart-shaped faces usually have broad forehead with wide cheekbones that narrow down to a small chin. Not just this, heart-shaped faces looks somehow similar to round faces, but have a wider forehead. If you are curious that either you have a heart-shaped face or not, check the jawline. Besides, see if your forehead or cheekbones are the widest part of your entire face - you have a heart-shaped face.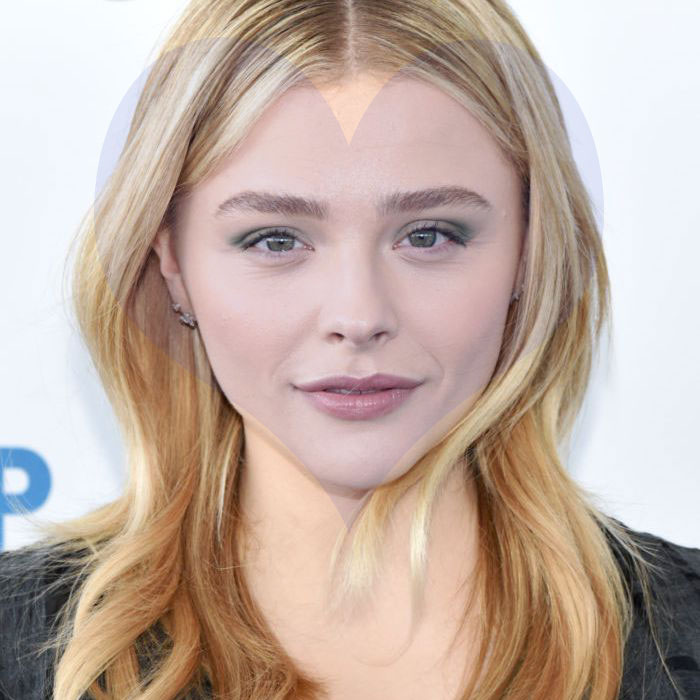 What is Your Face Shape and How to Find Your Face Shape?
Determining your face shape is as easy as 2 + 2 = 4. And that's for real! You can easily determine your face shape as it is broken down into 3 parts: The cheekbone and forehead width, the jawline and the face length. However, if you want to identify your face shape just ask yourself a question: what is the widest part of your face? It is forehead? If yes, this means you have an oval face. If it is your cheekbone, you may have a round face.
After that, have a look at the width of your jawline. If you have a defined jawline, this means your face is square or probably rectangular. But if you have a jawline that is pointed, you have a heart-shaped face. Last but not the least, check the length of your face. Oval faces are on the longer side whereas rounder faces are on the shorter side.
Round: Face length and cheekbones have the same measurement. They're larger than jawline and forehead – with similar measurement. In addition, the angled jaw has on the round face is soft.
Square: When it comes to square all the measurements are fairly similar with a sharp jawline.
Oval: Face length is then the cheekbone's width. Whereas the forehead is larger than the jawline with a round angle.
Triangular: With a triangular shape, the face can be of any length. However, the jawline is large, cheekbones are smaller and the forehead is the smallest.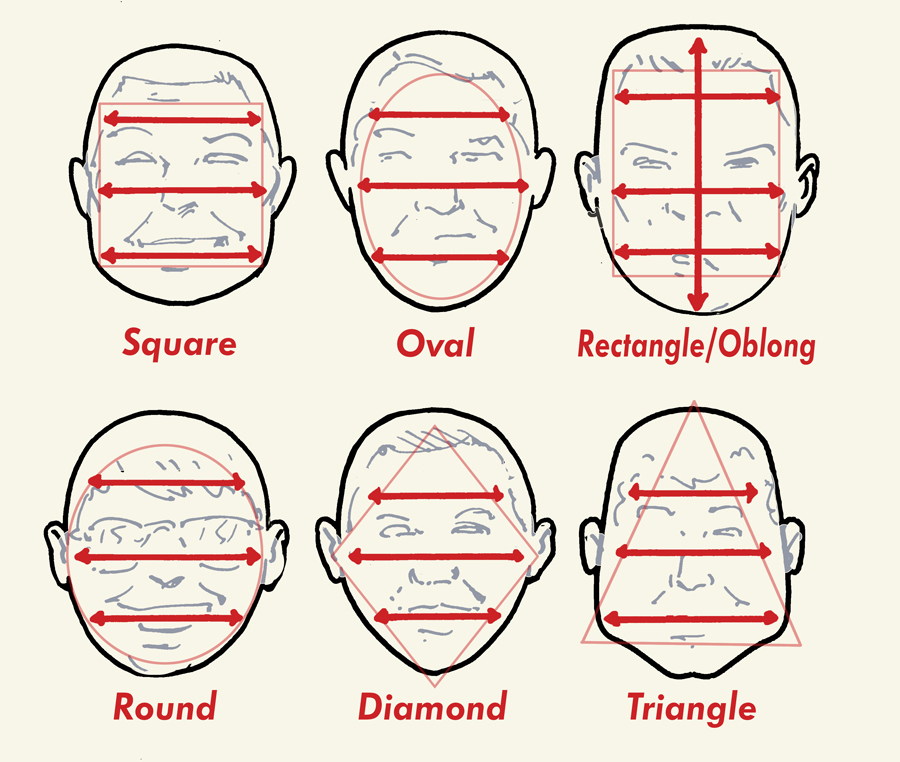 Best Eyeglasses for Heart Shaped Face
Finding out glasses for the heart-shaped face is a daunting task. But you don't have to worry about it because we have found out some options for you that will fit your style perfectly while enhancing your look. The best glasses for heart-shaped faces are oval, rectangular, and wayfarers. Whether you are looking for women's or men's eyeglasses – you can find numerous options.
Besides, heart-shaped faces are one of the most common types of face shapes. In addition, this face type is very versatile when it comes to buying eyeglasses. However, wide frames that are broad from the bottom and frames that have prominent endpoints help in widening your chin's appearance. Not just this, it provides balance for your facial features.
1.Rectangular Frames
If you opt for a rectangular frame they provide balance for heart-shaped faces. Not to mention, they add structure to curvy features and make your forehead appear narrower. Besides, they give you a bold and professional look without drawing much attention to themselves.
2.Oval and Circular Frames
Opting for a rounded frame is a good option as it provides contrast and can help in softening your angular features. Besides, they draw attention to your cheekbones and eyes.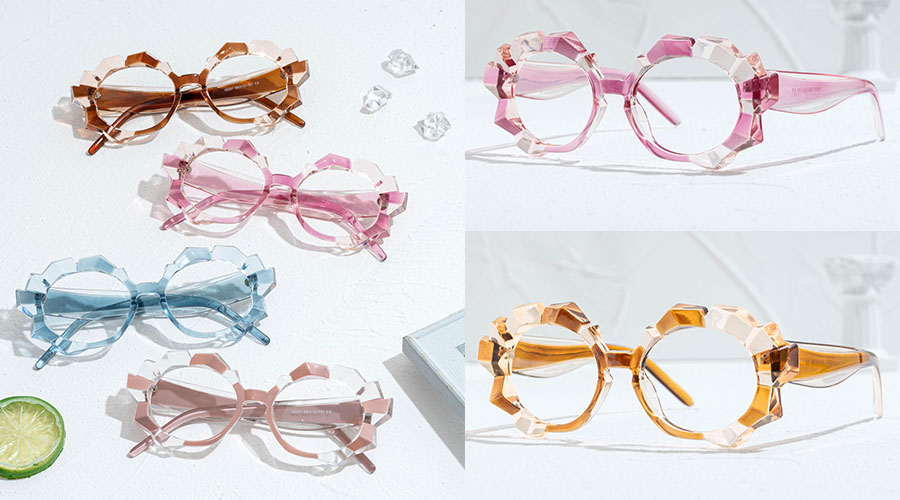 3.Wayfarers and Club Masters
The frames with wide prominent endpoints help in balancing out the wider forehead. Not just this, it draws a gaze up and makes your eyes the focal point. So, you can also opt for wayfarers that will make your heart-shaped face look great.