Funky Fashion Reading Glasses for Women & Men Online
Gone are the days when reading glasses have to be boring and plain. Today, reading eyeglasses have become a fashion statement even with the advancement in vision correction surgery and contact lenses. The great part is that there are different styles, types, frames, lenses, and colors that you can explore. You are sure to find a wide variety of designs and styles that reflect your fashion and charm.
As you may have already realized, funky fashion reading glasses are not restricted to women alone. Both males and females can find classy and stylish reading glasses that suit their personalities and personal styles. In this post, we will look at a range of designs and styles for both men and women.
If you are wondering about where to get a pair that will suit your personality and facial type, VlookGlasses is the one-stop destination for different options that you can explore.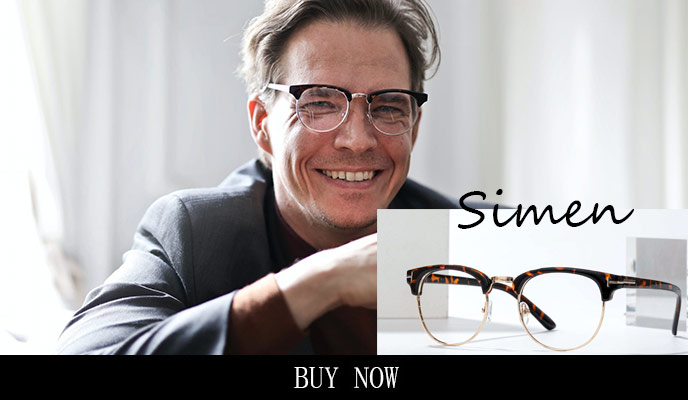 Men and Women's Reading Glasses
One important factor that differentiates men's and women's reading glasses is the frame size. Although some frames have the same qualities and can be termed unisex, men's frames tend to be generally larger than women's. This is mainly because the structure of men's faces is larger and so are the ears and eyes, which are mostly further apart.
Additionally, a man's nose is generally larger, which could mean a longer bridge compared to their female counterpart. All these factors significantly determine the precise eyeglasses sizes for men and women. Frames come in different sizes for different face shapes and weights. This brings us to another factor that differentiates men's and women's reading glasses.
The frame shape is as important as the size because choosing the wrong frame shape will look off on you. Generally speaking, women's facial structures are often more delicate and smaller than men's. Of course, some women also have large facial structures but this is often an exception and not the rule.
A large frame will look nice on someone with a large face but way too big for a smaller face. This means you must understand your facial structure and shape to get the right frame that will be perfect for your face type. Although this may look daunting, all you need is to understand how to choose the right design and style.
Progressive Reading Glasses Clear On Top
Do you have to constantly change your eyewear for different activities? Well, you do not have to do that anymore. With progressive reading glasses with a clear top, you can work watch TV, work on your computer, and read a book with single eyeglasses. These pairs come with exceptional reading power at the bottom of the lens.
They also feature half magnification for mid-range functions, such as viewing your cell phone. The pairs also come with a unique technology at the upper area of the lens for activities that require distance vision, including watching the TV. The best part is that these progressive reading glasses with clear tops come in stylish designs to make you look nice and chic.
This means you do not have to worry about looking boring with your reading glasses anymore. Simply choose your design based on personal style and personality and make your fashion statement. So, what designs are available for funky fashion reading glasses? Let us check out two of them from VlookGlasses online store.
Black Rectangle Clear Lens Reading Glasses-Victory
If you are looking for classy, stylish, and sophisticated funky fashion reading glasses, Victory from VlookGlasses is the top choice for you. These black rectangle clear lens reading glasses spot a nice texture with a touch of charm and intoxicating calmness. Victory comes in different colors, designs, and styles that reflect distinctive personalities and charisma.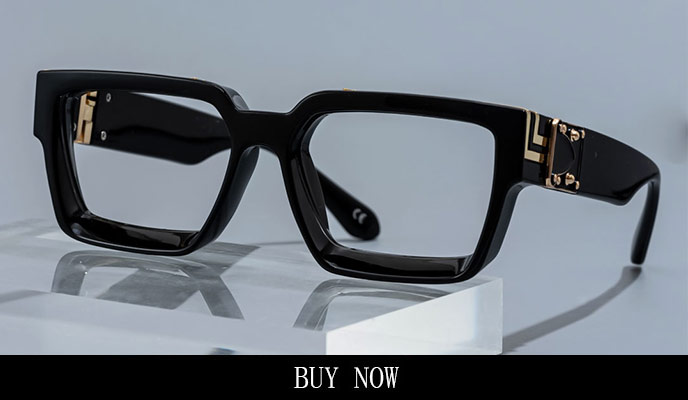 The PC material reflects a blend of classic figures and color collocation to make a perfect complement for any attire. When you want to flow with the trend without trying too hard, Victory is a perfect choice to consider. So, who needs multiple eyeglasses for fashion and reading when you can have all-inclusive funky fashion reading glasses like the Victory from VlookGlasses?
Flower Reading Cat-eye Glasses – Chinchilla
Cateye glasses have been a trend in the fashion world and you are sure to find a pair in the collection of every fashionista who is particular about their eyewear. Of course, cat-eye glasses are not restricted to making fashion statements alone. They are also available as functional eyewear for people looking for funky fashion reading glasses.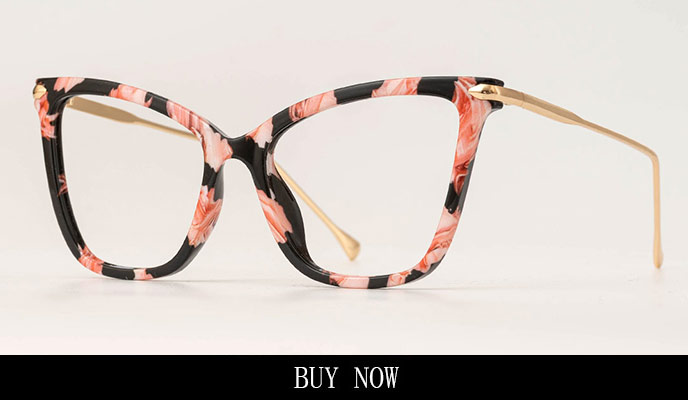 One design that stands out is the Chinchilla from VlookGlasses. The flower reading cat-eye glasses come with advanced technology that makes them dual-functional. Are you looking to add a unique style to your fashion statement? The Chinchilla prescription sunglasses pair is a classy choice for you.
It uses high-quality material and exquisite technology to deliver highly functional reading glasses that work for reading as well as sunglasses. If you are looking for funky fashion glasses, these premium prescription sunglasses are the best choice for you.
It gives an elegant and luxurious look that will make you stand out. It comes in different color designs that are suitable for various wears. Without a doubt, the fashionable cat-eye glasses design will give you the chic and cute look that you want to achieve without taking anything from its functionality.
Extra Large Aviator Reading Glasses Black Frames – Lois
When you want to spice up your fashion sense, Lois is a piece you have got to have. Made of mixed materials and stylishly design spotting inverted triangle at the bridge of your nose, the stunning look of this piece is unmistakable and unique.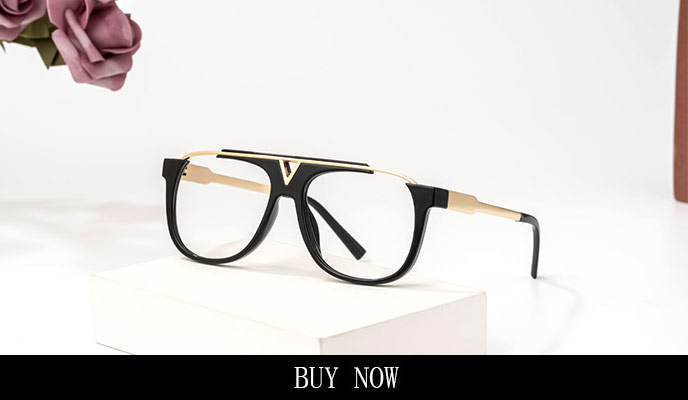 The metal design of the frame's leg adds a touch of flexibility and abrasion resistance to the glass and the nose pads' extension significantly minimizes the pressure of the frame on the nose. Lois goes with any attire, whether casual or formal. Check the piece on VlookGlasses.
Cheap Black Striped Rectangle Reading Glasses – Bena
Bena is another funky fashion reading glasses for women and one of the unique things about it is that it does not dent a hole in your wallet. Think of a young, beautiful girl with delicate, silky skin, Bena comes right to mind. This pair of eyewear features exquisite black and white zebra stripes with a white frame and orange temple arms for a sharp contrast.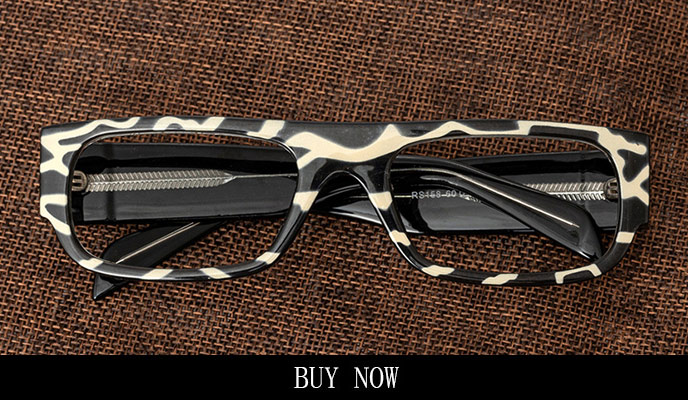 If you want to reflect a bold, chic look, Bena is the perfect eyewear that puts the look together. Made of PC material, which looks so gorgeous in clarity and color, and its small rectangular frame reflects the current fashion trend. You can find the perfect size for your face shape on VlookGlasses.
Stylish Floral Reading Glasses Plastic – Vanilla
Stylish floral Vanilla reading glasses are exquisite in workmanship. The frame is perfect and made of light material to remove the pressure it can have on the bridge of your nose. The nose rest bracket is designed with a metal material that contrasts with its plastic material body.
The contrast highlights the unique attributes of the frame and the color collocation comes in striking perfection that complements any outfit. If you want to stand out of the crowd, the stylish floral reading glasses, Vanilla is the perfect eyewear for you. Check out this piece on VlookGlasses and choose the perfect size that fits your facial structure.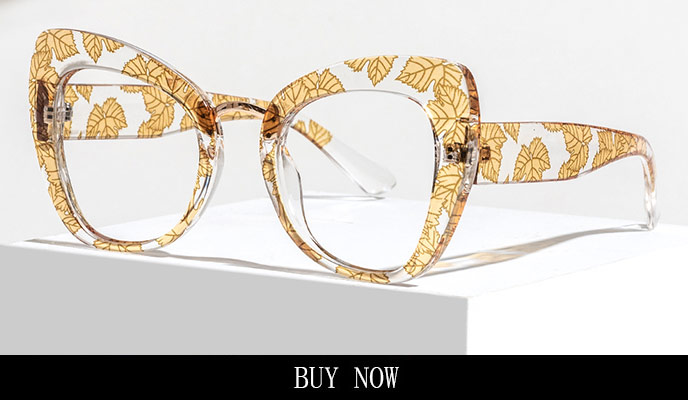 Conclusion of Funky Fashion Reading Glasses for Women & Men Online
It is time to discard the traditional, boring-looking reading glasses and swap them for more funky fashion reading glasses that will make you stand out. With a variety of designs and styles that are available for you to choose from, you can get your fashion act together with modern and stylish reading glasses. Wondering about where to get the best varieties at the best deals?
VlookGlasses has got you covered. Victory and Chinchilla are two top options that you can find on the platform. Of course, there are more designs, styles, and colors that you can find on VlookGlasses. All you have to do is go through the platform and explore various available options. You are sure to find the perfect design that suits your personality and style.