Do Aviators Glasses Look Good on Everyone| Vlookoptical™
One of the most iconic glasses styles is the aviators. These pairs of sunglasses have become a mark of class and distinction for men across the world. The journey of the aviators started as a medical necessity for professional pilots that flew combat plans during the war.
However, modern aviator shape glasses were not developed until sometime in 1936. The popularity of the glasses rose when Hollywood's leading personalities started wearing the pairs off the set and during award shows.
By 1986, the style has become a strong part of Americana with blockbuster releases of films. Today, aviators have become synonymous with the sunglass culture of Americans. Do the aviators' glasses look on every face type? We will look at this a little while.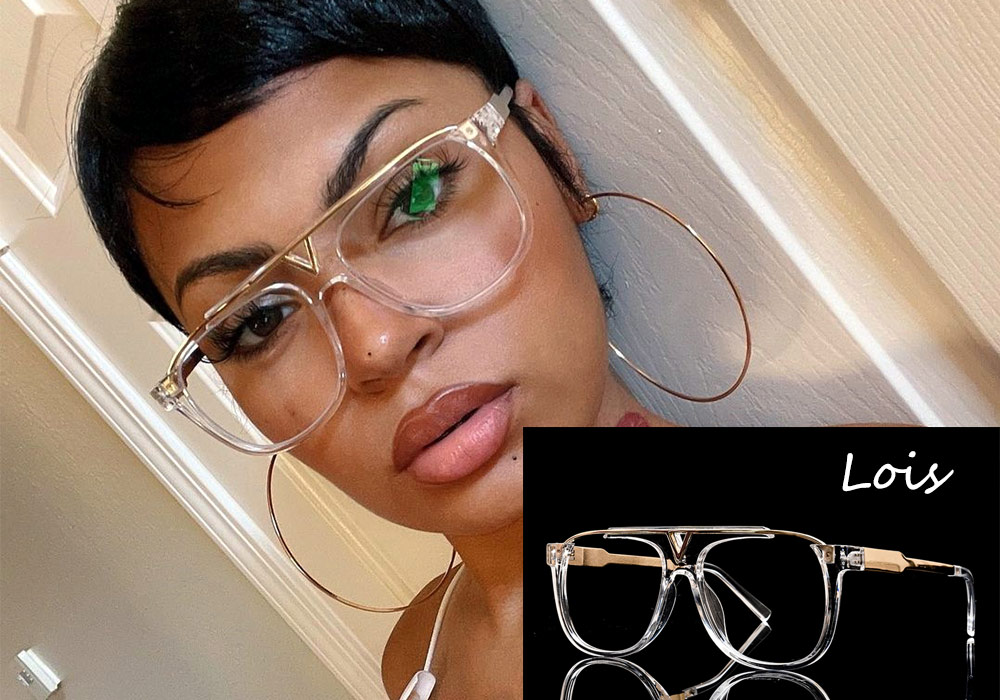 Characteristics of the Aviator Sunglasses
Aviators are known for their reflective and dark lenses. They come in different materials and designs but all aviator glasses have specific characteristics. These include:
The lens area is twice or thrice the size of the eye socket
They use bayonet or cable earpiece style temples that easily hook behind the ears
They come with adjustable nose pads
They feature teardrop shapes that curve along the cheekbones close to the inside of the nose
They come with metal frames and a double/triple bridge.
They also feature large convex lenses that are not flat. Rather, they cover the whole range of the eye.
Aviator Fit for all Face Shapes
Wearing a pair of aviator sunglasses is pretty simple. It gives off a laid-back look with a touch of class and glamour to it. They pair well with jeans and a white t-shirt and even a suit. Thanks to their versatility, they fit all face shapes.
They fit just as fine on heart-shaped faces as much as they do on round and square faces. However, when choosing a pair, you have to be considerate about the sizes. Aviators are generally wider at the top and then tapered at the bottom.
This is why they are considered a great choice for heart-shaped faces. If you have an oval-shaped face, the aviator glasses would also be a great choice for you. If you know how to pair your glasses with your outfit, you can rock the aviators stylishly, irrespective of the shape of your face.
Different Colors and Materials for Aviator Glasses
Metal: Classic aviator glasses are made with metal frames with a silver or brass finish. It may interest you to know that the original aviator frames were made from real 12-carat gold. It should be noted that the metal-framed aviators are usually heavy but are designed for the long haul. They also look nice and cool when you spot them.
Acetate: For the forward-thinking fashionistas that desire the look and feel that the classic aviators give, the acetate aviators are the right pair for you. These pairs are becoming popular and a big trend today. They are not like the classic aviators in the real sense of the word but they have a silhouette look of an unmistakable aviator.
The frames of the acetate designs are thicker when compared to the traditional metal-framed ones. They are the perfect choice for those looking to achieve a sportier and bolder look.
Mixed Materials: Aviators also come with a combination of metal and acetate. The acetate gives the sporty, bolder look while the metal looks like the classic aviator.
When it comes to the colors, you will find a wide variety of options for aviator glasses. They include mirrored lenses, brown lenses, dark gray, gradated lenses, and green lenses. It should be noted that the lens color of an aviator is more than just aesthetics. Each color tint offers different levels of color enhancement and light blocking.
Tortoise Rectangular Aviator Glasses – Lois
This frame is designed with mixed materials and it is every shade of cool and class. It features an inverted triangle design right at the bridge of the nose, which shows a uniqueness that wholly belongs to Lois. Its metal design at the lower part of the frame gives a touch of flexibility and adds abrasion resistance for more durability. The nose pads are also extended to minimize the pressure on the nose area.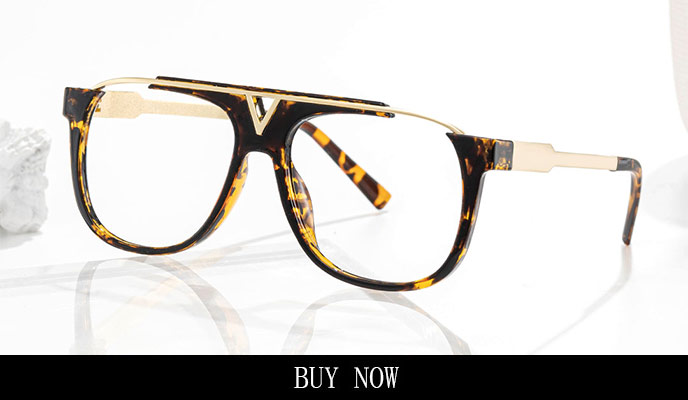 Green Colored Aviator Glasses – Abel
Featuring an angular outline, Abel's dark frame exudes comfort and style. The name itself depicts a handsome, stylish young man with exceptional angular and intoxicating facial lines. You will find Abel in four color variants, including green, yellow, black, and red. Abel is a popular frame and it is currently trendy. It spots good flexibility and abrasive resistance that make for high durability.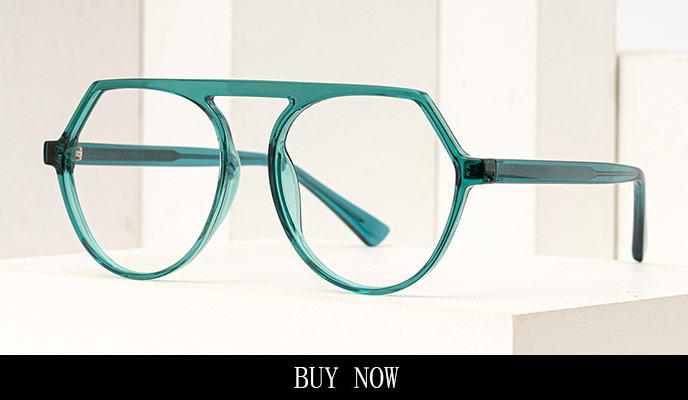 Acetate Aviator Glasses Brown - Parallel Lines
This is a perfect blend of the old glory era of aviators and the new technological era. Acetate Aviator glasses integrate the travelers' and pilots' design easily.
Its hand-polished textured but lightweight acetate with a shining golden double bar gives off a low-profile, stylish look that reflects distinctive nobility. The sprint hinge makes for a more convenient opening and closing and the ultra-light frame also makes the glasses more comfortable.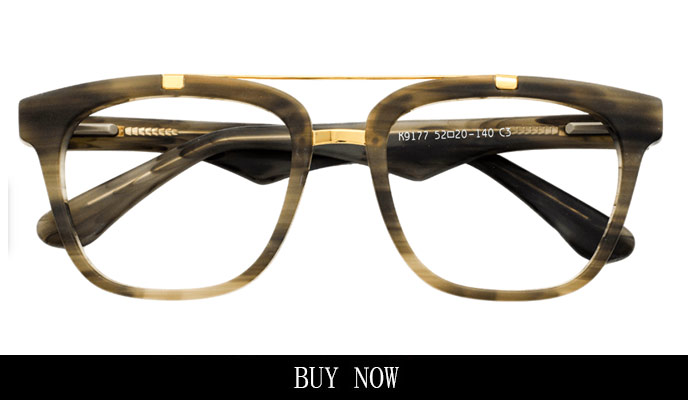 Thin Gold Rimmed Aviator Glasses - Adela
Talk of elegant and classic, Adela is a combination of both. This double-barreled frame is made of ultra-light titanium, making the frame's weight about 48% lighter than the standard metal. It removes the heavyweight on the nose pads and when it comes to durability, you have the best option in the thin gold-rimmed aviator glasses. Its high strength, exceptional corrosion resistance, scratch-and-wear resistance, and plasticity all made it a desirable piece for anyone.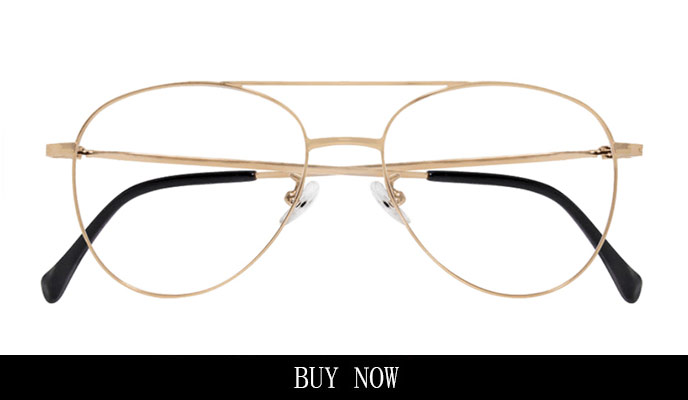 Aviator Optical Glasses Black – Austrialis
Austrialis is your best friend during summer. It keeps the glare of the sub at bay and allows you to enjoy the sunshine without any negative impact on your eyes. Framed in black color, its distinctive style and design reflect an extraordinary class and fashion taste.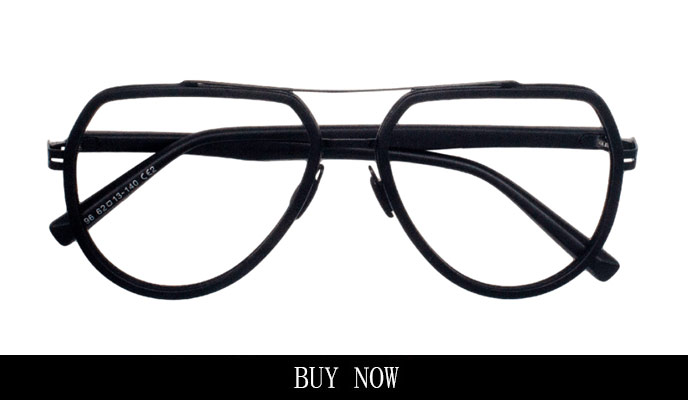 Conclusion of Do Aviators Glasses Look Good On Everyone
Wondering about where to get all these exceptional aviator glasses? VlookGlasses has got them all for you. You can find all these designs in different colors and materials that will help you make your fashion statement in a clear and clean tone.