Best Color Glasses For Blue Eyes | Vlookoptical™
Eyeglasses are an excellent way to add a touch of personal style to your wardrobe. However, when choosing, several things should be considered. Facial structure, skin tone, hair color, and personality are some of the popular factors that people, even experts recommend that you should consider when shopping for glasses.
Eye color is often overlooked and interestingly, it is an important factor that can make a significant difference in your choice. When you choose the right glasses that complement your eye color, it adds a dynamic style element that just looks perfect on you. Like a fingerprint, eye color is unique to everyone.
There are no two persons that have the same eye color. This means that you can show off your uniqueness even with the type of eyeglasses you wear. Thankfully, frames come in a variety of colors, ranging from the traditional blacks and common colors to tortoise frames and more adventurous colors like lavender, coral, rose gold, and emerald, among others.
So, if you have blue eyes, for instance, you can explore different frame colors that complement your eye color. You can check out VlookGlasses to find some great collections in different designs, shapes, and styles.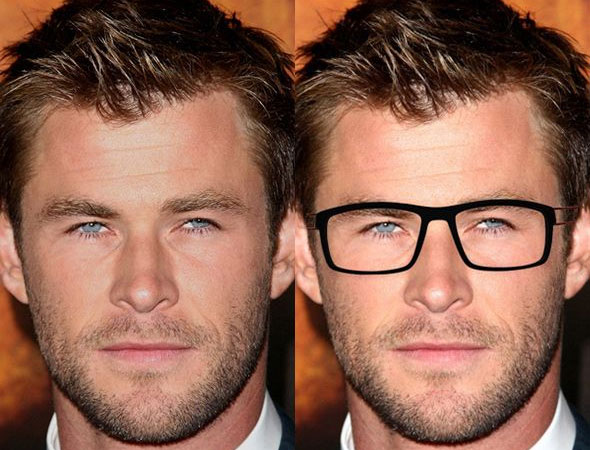 What are the Best Color Glasses for Blue Eyes?
Shopping for the best color glasses for blue eyes can be tasking. For a start, people with light-colored eyes are more photosensitive when compared with people with darker eyes. This means that when choosing eyeglasses, you should consider a pair that significantly blocks UVB and UVA rays. Let us look at some great options of color glasses that are best for blue eyes.
Blue Eyes Pair Beautifully With Blue And Gray Tones
Blue and grey-toned glasses accentuate your deep blue eyes. They have both fashion and health benefits, which is why they are the favorite of many blue-eyed celebrities. They help to calm the eyes and remove the stress associated with glare.
They also help with true color perception and eye fatigue. These pairs are also dark enough to protect your eyes and stylish enough to make a fashion statement. Whether you are engaging in outdoor activities, water sports, or driving, blue and grey-toned glasses frames are a great option. The best part is that they are also stylish and very much in trend.
They complement blue eyes in fashion sense and also offer adequate protection. VlookGlasses has some great options that you can shop for, including S.Shiny, Lopez, S.Hector, S.lily, Gypsy girl, and Marilian.
Oversized Tortoise Shell Glasses
Tortoise glasses frames also pair well with blue eyes; and the bigger the better. They tend to make your stunning blue eyes stand out beautifully. When you opt for muted oversized tortoise glasses, you can easily shift the attention to your blue irises and off any other blemishes that you may want to add.
You can choose a wide range of colors of oversized tortoise glasses frames to complement your irises, ranging from dark tortoise to light caramel. Some options that you can find include S.Hector, S.Fiona, and Gypsy Girl. Check out these designs and styles on VlookGlasses.
Brown Glasses Frames
Brown-toned glasses seemed subdued but when paired with blue eyes, they give a strong contrast. If you want to show off a bold, confident look without being too loud, these pairs are a great option. From light brown to two-toned brown, you can rock this pair of glasses whichever way you want.
The best part is that it blends with any outfit. Whether you dressing for an outdoor event, golf or tennis, or just hanging out with a couple of friends, you can add a pair of brown glasses to accentuate your blue eyes and create a fashion impression on your associates. Some great designs that you can shop for on VlookGlasses are S.Fiona and Fenton.
Forest Green Glasses Frames
Almost fading to moss green, forest green glasses frames are a stunning eyewear option for the blue-eyed. They come in different designs, styles, and shapes, and you can be sure to find the perfect fit for your style. When shopping for your forest green glasses frames, you should be mindful of the design and style to ensure they complement your facial structure.
It can be paired with any outfit and is great for any social function. When dressing up, we recommend that you choose other accessories that complement the green tone of your glasses and eye tone. VlookGlasses has some nice collections of emerald green frames that you can consider. They include Veronica and S.Austrialis.
Yellow Frame Glasses
When you feel like adding some zing to a low-key look with your blue eyes, yellow glasses frames are an exquisite choice to consider. It is a beautiful contrast that will push the focus to your eyes and when you want to be the center of attraction and make a fashion statement, you can trust yellow glasses frames to do the trick.
So, whether you are a high-level professional or gym instructor, a pair of yellow glasses frames sitting pretty on your face makes a striking impression. When contrasted with blue eyes, they make a stronger and unforgettable impression. Some nice designs that you can find on VlookGlasses include Knight, Evere, Chinchilla, and Ella.
Black Glasses Frames Funky
You can never go wrong with black. It complements everything, from your outfit, accessories, skin tone, hair color, and even your eye color. So, if you are naturally blessed with vivid blue eyes, the black funky glasses frames would be a smart addition to your accessory collection.
These pairs also have a nice way of making you look bold, youthful, and very confident. The best part is that you can rock it to work, gym, casual outing, or formal event.
Conclusion of  Best Color Glasses For Blue Eyes
Blue eyes are beautiful and you can increase their intensity by your choice of eyeglasses. This post has shared the best color glasses that will complement blue eyes perfectly. We recommend that you consider other features that have been emphasized (skin tone, hair color, and personality) to choose your glasses frames. VlookGlasses offers a wide variety and you are sure to find the best fit for your blue eyes.