Men's Tortoise Eyeglasses Frames | Vlookoptical™
Indeed, eyeglasses frame is a blessing for people with poor eyesight. If not. at some point in life, you will experience a time when you need vision correction and of course – eyeglasses are the only accessory that is safe to you. However, you have other options as well including laser treatment and contact lenses, but frames are considered as the most convenient and safest option. Regardless of the need, people now wear specs as fashion statement and due to its high demand, there are uncountable options available in the market.
Besides, people with different face shape wear different eye glasses that suits them the best. If you look around you will see people wearing specs in unique shapes - cat eye glasses, square shaped glasses, round glasses and many more. But, over the past few years, tortoise eye glasses have waned in popularity. These multi-color rich frames have successfully proven themselves as a timeless standard. Not just this, it is the coolest trend ever, whether you are in teenage of you are in your late 30s, tortoise eyeglasses will give the glamour loss you have been looking for.
So, fashion lovers kick starts your lifestyle and embrace yourself for this new trend. These iconic eyeglasses are the most elegant accessory anyone can pull off while making strong style statement. Besides, tortoise eyeglasses with its luxurious and classy look turn heads. Tortoise specs come in different shades of brown and yellow, so whatever complexion you have, it will surely gonna complement. Simply put, tortoise eyeglasses always make it to your style.
Can Men Wear Tortoise Eyeglasses?
Of course! You bet? Men can easy pull of tortoise eyeglasses. It's not only about men, tortoise eyeglasses suit anybody. So, get ready and level up your fashion game with Vlookoptical's exceptional tortoise frames. These trendy eyeglasses go perfectly well with almost all the attires. However, before buying tortoise frames keep that in mind that some have feminine style while others look more masculine. So, try it once before purchasing. In addition, you may find tortoise specs that are totally unsex. This means both men and women can easily rock the tortoise look as often as they want.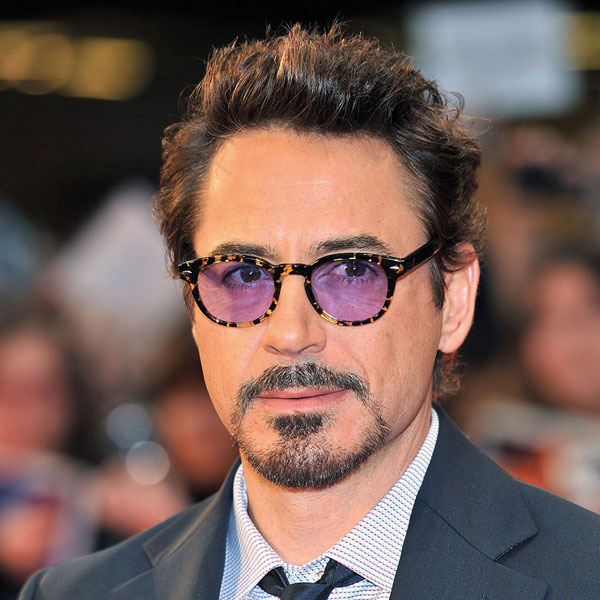 Despite the fact that tortoise eyeglasses look great on both men, there are still men who are fashion conscious. They are usually unsure whether tortoise glasses would look good on them or not. However, if you want to determine whether it will look good on you or not, there are two ways. The first is to check out our collection at Vlookoptical, we have numerous options for you in different sizes. The second is to try it and take suggestions from your friends, we have an online store and you can see the product pictures clearly.
Still unsure? Take a photo of yourself and analyze, whether it is complementing your features or not. Moreover, keep in mind that tortoise eyeglasses are a simple way of transforming your look – what makes it feminine or muslin is the size of it and how you carry it. The tortoise eyeglasses frame complements your skin tone and eye without dominating your features. So, if you are looking for dramatic yet elegant style – tortoise eyeglasses are purely for you.
Men's Round Tortoise Eyeglasses
The round tortoise eyeglasses help you refracting your style with modern appeal. With our carefully crafted round specs, we help you in creating contemporary look. Not just this, its sumptuously sandy and earthy tone complements your complexion while enhancing your features. We have a lot of options available online, some specs have keyhole nose bridge with double accent which ultimately adds classic touch to your look. Our round tortoise eyeglasses have streamlined design which will never go out of fashion.
Besides, it's attractive texture, warm color and stylish look goes perfectly well with different outfits while making you feel modern. Being the best opticians in town, we provide you with a wide of different shapes and color combination for round tortoise eyeglasses – so don't wait any longer and check them out.
Men's Wire Rim Tortoise Eyeglasses with Nose Pads
Tortoise eyeglasses have been one of the most enduring eyewear trends from recent years. And now opticians who are offering men's glasses have a wide variety of tortoise eyeglasses. Whether you want to buy plastic frame or wire rim, with nose pads or without nose pads – they are easily available. The reason behind its popularity is that its suits pretty much everyone, regardless of the gender. However, if you opt for wire rim tortoise eyeglasses it would surely going to give you modern look. Not just this, in wire rim frames you will see nose pads which makes it comfortable and easy to wear. It is a style that flatters men. Long before, tortoise eye glasses were available in thin stainless steel or gold only, but now you can buy them in color of your choice with soft nose pads.