Green Eyeglasses Frames Shop Online | Vlookoptical™
Are you constantly looking for accessories to transform your look? Your search ends here. The trendy green eyeglasses accentuate your overall personality in a matter of minutes while enhancing your features. However, if you do not accessorize much, stylish eyeglasses can give you a classy yet elegant look. The days are gone when people used to wear eyeglasses as a vision corrector. Nowadays, fashion freaks opt for specs as a statement piece that does not just turn heads but make them look bold and sophisticated at the same time.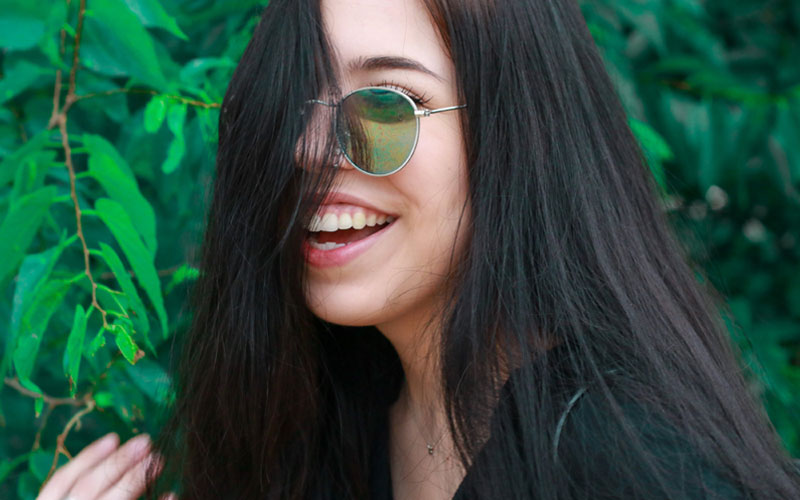 When it comes to fashion people have preferences, either they are buying clothes, shoes or any accessory. They opt for the stuff that suits them the best. Similarly, when people pick frames, they take into consideration the complexion, hair and style they carry. Due to fluctuating demand of customers, trendsetters introduce new styles every day. Among all those popular specs, green eyeglasses are getting more popular. Simply put, these glasses are hit among the masses. If you want to explore glasses online, check Vlookoptical. Not just this, a green eyeglass frame is a good choice for every wearer who wants to make an impactful statement. Whether you wear prescription or non-prescription glasses, the vibrant options of green can do wonders for you.
It is a nice way to complement hazel and brown eyes. Not just this, you can wear them at work, beaches and parties. If you want to explore more about green glasses, so keeping reading this article, and we have gathered some insightful information for you to make your purchase process easier.
Olive Green Eyeglasses Frames
Before buying any frame, make sure that you know your face shape. It can help you identify the best-suited frame styles. Once you have found the perfect pair, it's time to select the flattering color that compliments your hair, skin and eye color. Sine green color has a connection with nature it gives a refreshing feel while making you look bright. According to color psychologist, the ones who are caring, sympatric or sensitive go for olive green color. Whether you want to buy cat-eye glasses, square or round – you can easily get the frames in olive green color. Such frames are an exceptional option to revitalize your collection. Simply put, olive green glasses keep your style fresh.
Crystal Green Eyeglasses Frames
Although crystal green eyeglasses turn heads of all instantly in smooth round glasses, you can still pick square glasses as well, depending on your choice. A pair of crystal green eyeglasses are best for prescription and non-prescription glasses. Either you wear them with a black dress or plain black shirt for any event, it will surely turn heads. Not just this, the crystal green color brightens up your eyes while bringing some breathtaking undertones on your cheekbones.
Lime Green Eyeglasses Frames
If you are among the style chasers, lime green eyeglasses should be your choice. It gives you a classic feel while helping you stand apart from the rest. Unlike other shades of green, lime green gives a very subtle look while making you look professional at the same time. In addition, you can get the frame in almost all the shapes but make sure you know your face shape before picking up any style. With a lime green eyeglasses frame, you can show off your unique and exclusive personality. This color looks great on almost every face, the perfect choice for daily wear. You can pull them off at parties as well. You can check glasses online to get an idea – pick lightweight frames that are durable and shatterproof. Moreover, if you select the tinted glass, it will provide UV protection while blocking glares.
Green Tortoise Eyeglasses Frames
You must be aware of tortoise eyeglasses frames as they are in fashion for quite a long time. But the amazing part is, they are available in a wide range of color. Trendsetters nowadays have been seen wearing green tortoise eyeglasses, making a style statement. Tortoise specs often called horn-rimmed, are frames that mimic the look of a real tortoise. At a glance, people will feel the freshness and funkiness in your personality. Timeless, classic, and a little bit rebellious, the versatile green glasses feels right at home, meetings and rock concerts. Not only that, it adds vintage flair while giving you a distinctively stylish look. If you are wondering on whom it will look exceptional? Let us break the ice for you, both men and women can pull them off. The distinctive tortoise pattern has mottled green shell spots, quite similar to the appearance of the tortoise. You'll recognize this style of eyewear by its intriguing dotted look. Compared to basic black or any other solid color frames, tortoise frames are much softer on the face, which enhances and complements the complexion.